Jewish scholar Susannah Heschel to speak April 26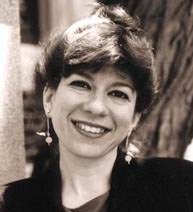 MIDDLEBURY, Vt. - On Thursday, April 26, at 7:30 p.m., Dartmouth professor Susannah Heschel will present a lecture titled "From Jesus to Shylock: Christian Supersessionism and 'The Merchant of Venice' " in the Robert A. Jones '59 House Conference Room, located on Hillcrest Road off College Street (Route 125). The event is the 20th annual Hannah A. Quint Lecture in Jewish Studies, and is free and open to the public.
Heschel is a professor of Jewish Studies in the Dartmouth College Department of Religion. Her scholarship focuses on Jewish-Christian relations in Germany during the 19th and 20th centuries, and her numerous publications include the prize-winning monograph, "Abraham Geiger and the Jewish Jesus," which won a National Jewish Book Award in 1998, and a forthcoming book, "The Aryan Jesus: Christians, Nazis and the Bible." In 1997 she published a volume of her father's writings, "Moral Grandeur and Spiritual Audacity: Essays of Abraham Joshua Heschel," with a biographical introduction.
She is the editor of "On Being a Jewish Feminist," a collection of essays published in 1983 that was one of the first books to address feminist issues within Judaism. 
Heschel has served as a visiting professor at Princeton University and the University of Cape Town. In 1997, she was a fellow at the National Humanities Center. Since 1999, Heschel has served on the academic advisory committee of the Research Center of the United States Holocaust Museum.
In 1992 she spoke on Judaism and the environment at the 1992 United Nations Earth Summit in Rio de Janeiro, and in 1994 she spoke at the U.N. conference on population and development in Cairo. She has been a commentator on "The NewsHour with Jim Lehrer" and a contributor to The Nation, Dissent, Commentary, and Tikkun magazines.
The Hannah A. Quint Lecture in Jewish Studies was established in 1987 by Hannah A. Quint and her son Eliot Levinson of Middlebury's class of 1964. The mandate of the lectureship is to provoke thought in the college, the community and the region on issues of the moment in Jewish history, religion and culture. The event is sponsored by the Middlebury College Religion Department and the Program in Jewish Studies.  
For more information, contact Charlene Barrett in the Middlebury College Department of Religion at cmbarret@middlebury.edu or 802-443-5289.