Middlebury College Chinese School presents "Music from China" July 8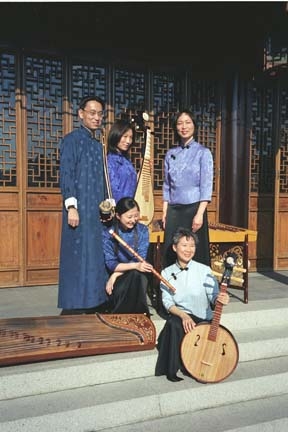 Event Calendar Listing
Sunday, July 8
7 p.m.
Center for the Arts Concert Hall, located on South Main Street (Route 30)
Free and open to the public
On Sunday, July 8, at 7 p.m., the Chinese School will present a performance by the international ensemble "Music From China."
"Music From China" performs traditional and contemporary Chinese music for audiences throughout the world. Founded in 1984 by Susan Cheng, the ensemble has been praised by the New York Times for its "grace and virtuosity" in performance. The musicians include Wang Guowei on the erhu, a two-stringed bowed instrument; Sun Li on the pipa, a Chinese string instrument, similar to a lute; and Susan Cheng on the yangqin, a Chinese hammered dulcimer.
In addition to its Middlebury College appearance, the ensemble has performed at numerous colleges and universities, including Princeton, Duke, Yale, Bucknell, Colgate, Bard, Vassar, Dartmouth, Lafayette, the Peabody Conservatory and the Eastman School of Music. Other venues that have hosted "Music From China" include the Metropolitan Museum of Art, Weill Recital Hall at Carnegie Hall, Lincoln Center for the Performing Arts, San Diego Museum of Art, the 92nd Street Y, Smithsonian Folklife Festival, and the Library of Congress. The ensemble also performs throughout England and Italy.
According to Jon Pareles of the New York Times, "Attention to sonic detail is still an essential part of traditional Chinese music, as Music From China demonstrated with grace and virtuosity."
For more information, contact Anna Sun at the Middlebury College Chinese School at sun@middlebury.edu or 802-443-5520.