Diverse musical offerings and a celebration of African sculpture kick off the arts season at Middlebury College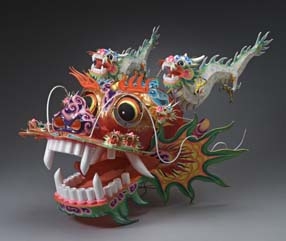 MIDDLEBURY, Vt. ? Middlebury College promises an exciting start to its arts events this fall with a lively jazz performance in Mead Chapel; the opening of an outstanding collection of African sculpture from the New Orleans Museum of Art; and a three-week residency by environmental sculptor Patrick Dougherty who weaves together local saplings and twigs to create architecturally-scaled works of art.
These events begin what is a packed and creative season featuring works by a variety of artists spanning many centuries, cultures and disciplines. The result is a calendar with literally something for every arts lover, from gallery and concert hall to stage and screen.
PERFORMING ARTS SERIES MUSIC
The Performing Arts Series musical offerings begin with the Cyrus Chestnut Trio on Sept. 15. Jazz pianist Chestnut has played a number of times at Middlebury, though this will be his first performance in Mead Chapel, where jazz greats Oscar Peterson, Abdullah Ibrahim, Marian McPartland, Dick Hyman, Jay McShann and Dave McKenna have performed in the past. Critic Lloyd Sachs has written of the "soulful thrusts, balletic flourishes, and unabashedly warm-spirited playing."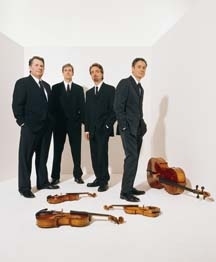 Emerson Quartet
Many artists and ensembles are returning to Middlebury for repeat performances. The Emerson String Quartet will give a free concert on Nov. 2 in Mead Chapel. The group first performed at Middlebury more than 25 years ago and has made frequent returns over the years. Other familiar faces include organist Paul Jacobs; the legendary Tallis Scholars; pianist Pei Yao Wang, who returns with the Albers Trio; the Florestan Trio; and longtime favorite pianist Paul Lewis.
New faces include Russian Pianist Polina Leschenko; classical guitarist Xuefei Yang; Pavel Haas String Quartet; and celebrated Slovenian pianist Dubravka Tomsic, whose performances convey "heroic power and Olympian vision," according to the Los Angeles Times. A protégé of legendary pianist Artur Rubinstein, who considered her "a perfect and marvelous pianist," Tomsic gave her first public recital at age five and later embarked on an international career that took her to all five continents, performing more than four thousand concerts to date.
THEATRE
Celebrating the history and art of theatrical design, a Theatre Design Symposium on Sept. 29 offers exhibits, workshops and discussions about costume, scene and lighting design. The day-long symposium features the work of visiting artists, students, faculty, staff and alumni.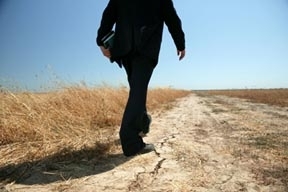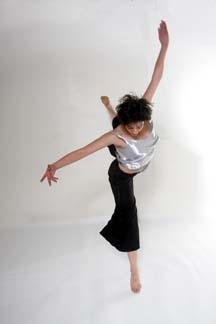 Leyya Tawil
and culture. Later, on March 8-9, Tawil's company Dance Elixir will present "Capital Life Triptych," a powerful and insightful series that uses choreography grounded in the power, weight and speed of the human body to investigate facets of contemporary culture including mass media. Tawil's kinetic, charged, and earthy dances earned her a place among the San Francisco Bay Guardian's "Top 10 Choreographers to Watch in 2006."
On Jan. 24-25, the Dance Company of Middlebury, directed by Artist-in-Residence Tiffany Rhynard, will present "I'm Right, You're Wrong," an interdisciplinary and multi-media investigation of the complexity of conflict and the mechanics of consequence. The piece dissects intricate layers of equality, privilege and justice, while an interactive media interface created by New York-based artist Marlon Barrios Solano engages performer and audience in technological communication, encouraging the viewer to act as witness, judge and jury. After the premiere at Middlebury, the company will take the performance on tour in the San Francisco Bay area.
MUSEUM
Opening Sept. 18 and continuing through Dec. 9, "Resonance from the Past: African Sculpture from the New Orleans Museum of Art" will intrigue museum visitors with its stunning works dating from the seventeenth through the 20th century. Drawn from one of the outstanding collections of African art in the United States, the exhibition includes figures of gods, spirits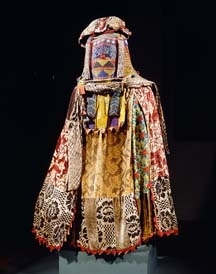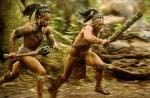 www.middlebury.edu/arts/museum. Open Tuesday through Friday, 10 a.m.-5 p.m., and Saturday and Sunday, 12-5 p.m., the museum is located in the Center for the Arts. Admission is free.