College honors the legacy of Rev. Martin Luther King Jr. Jan. 21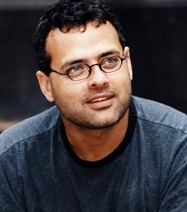 Prashad will give a talk titled "On Commitment: Considerations on Political Activism on a Shocked Planet." Noting that most members of the class of 2011 were born in 1989, the year the Berlin Wall came down and the year the Cold War officially ended, Prashad believes the world for this emergent generation is framed by the kind of politics that emerged after 9/11 - gloom and fear, self-righteous militarism and hateful revanchism. His talk will explore the ideas of finding a new foundation for politics in a world shocked by permanent war and stubborn intolerance and pose the question, How do we make lifetimes of commitment for what Martin Luther King called the creation of a "beloved community"?
Prashad is the author of 11 books, including two that were chosen by the Village Voice as the top 25 books of the year, "Karma of Brown Folk" (2000) and "Everybody Was Kung Fu Fighting: Afro-Asian Connections and the Myth of Cultural Purity" (2001). His most recent books are "The Darker Nations: A People's History of the Third World" (2007) and "Dispatches from Latin America: Experiments Against Neoliberalism" (2006).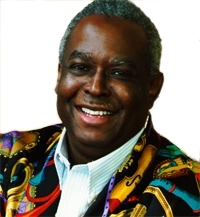 François Clemmons and the Middlebury College Spiritual Choir will perform as part of the Remembrance and Reflection on Jan. 21.
François Clemmons is the Alexander Twilight Artist-in-Residence at Middlebury College. A versatile performer, Clemmons is the founder of the Harlem Spiritual Ensemble, and the creator of the role of the friendly police officer, Officer Clemmons, on the Emmy Award winning television show, "Mr. Rogers' Neighborhood."
The Martin Luther King Jr. celebration on Jan. 21 is the culminating event in a weekend of activities honoring the civil rights leader, including a book display, lecture, day of service, film screening, peace walk and candlelight vigil. All events are free and open to the public.  For more information, contact Jennifer Herrera in the Middlebury College Office for Institutional Diversity at 802-443-5743.
To follow is a schedule of events in honor of Martin Luther King Jr.:
10th Annual Martin Luther King Jr. Celebration at Middlebury College

Musical performances by Middlebury College Alexander Twilight Artist-in-Residence François Clemmons and the Middlebury College Spiritual Choir; student readings of King's speeches; a greeting from Vermont Governor and Middlebury alumnus James Douglas; and a keynote talk by Vijay Prashad, the George and Martha Kellner Professor of South Asian History and the Director of International Studies at Trinity College in Hartford, Conn. A reception will follow immediately at Hillcrest Environmental Center.
Program: Mead Chapel, located on Hepburn Road off College Street (Route 125)
Reception: Hillcrest Environmental Center, located on Hepburn Road across from Mead Chapel