Eco-philosopher Joanna Macy to speak Jan. 24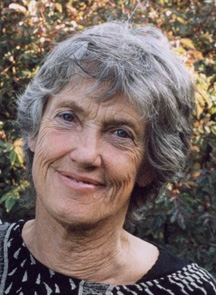 MIDDLEBURY, Vt. ? Eco-philosopher, Buddhist scholar, and author Joanna Macy will speak about the "great turning" toward a sustainable culture on Thursday, Jan. 24, at 8 p.m. The talk will take place in Dana Auditorium, located in Sunderland Language Center on College Street (Route 125).
Macy is an internationally respected voice in movements for ecology, peace and justice, who interweaves her scholarship in Buddhist thought with four decades of activism. Her lecture will focus on "the great turning," which she describes as "the essential adventure of our time: the shift from the industrial growth society to a life-sustaining civilization."
Macy's widely regarded books include "World as Lover, World as Self" (2005); "Coming Back to Life: Practices to Reconnect Our Lives, Our World" (1998); "Widening Circles: A Memoir" (2000); and "Mutual Causality in Buddhism and General Systems Theory" (1991). She is a co-author with John Seed and Pat Fleming of the ecology classic, "Thinking Like a Mountain: Towards a Council of All Beings" (1988).
The lecture is sponsored by several Middlebury College organizations: the Environmental Studies Program, the Religion Department and the Charles P. Scott Center for Spiritual and Religious Life. The event is open to the public and admission, which can be paid at the door, is $2 for students and seniors and $3 for the general public.
For more information, contact Maria Stadtmueller at 802-443-5746 or mstadtmu@middlebury.edu.