Visiting scholars to speak Feb. 25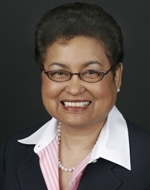 Charlotte Pierce-Baker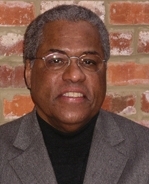 Houston Baker
MIDDLEBURY, Vt. ? In recognition of black history month (February) and women's history month (March), visiting Twilight Scholars Charlotte Pierce-Baker and Houston A. Baker Jr. will trace, in poetry and prose, their journey from the horrors of home invasion and rape to a new normalcy. The talk will take place Monday, Feb. 25 at 7 p.m. in Dana Auditorium of Sunderland Language Center, located on College Street (Route 125). The talk is free and open to the public.
Charlotte Pierce-Baker is Professor of Women and Gender Studies with secondary appointment in the English Department at Vanderbilt University. She has been an active volunteer with victim-survivor services at Women Organized Against Rape (WOAR) in Philadelphia and is a participating member of Chicago's "Voices and Faces Project" on rape and sexual assault. She is the author of "Surviving the Silence: Black Women's Stories of Rape." Her book is the first of its kind, providing readers with the previously muted voices of African American women surviving the trauma of rape.
Houston A. Baker, Jr. is a native of Louisville, Kentucky.  He received his Bachelor's degree, Magna Cum Laude and Phi Beta Kappa, from Howard University.  He received his Master's and Ph.D. from UCLA.  He has taught at Yale, the University of Virginia, the University of Pennsylvania, and Duke University. Currently, he is Distinguished University Professor and Professor of English at Vanderbilt University.  He has served as Editor of American Literature, the oldest and most prestigious journal in American Literary Studies.
Baker began his career as a scholar of British Victorian Literature, but made a career shift to the study of Afro-American Literature and Culture. He has published and edited more than twenty books. He is the author of more than eighty articles, essays, and reviews. His most recent books include Turning South Again: Re-Thinking Modernism, Re-Reading Booker T and I Don't Hate the South: Reflections on Faulkner, Family, and the South.  His critique of black public intellectuals titled Betrayal: How Black Intellectuals Have Abandoned the Ideals of the Civil Rights Era is scheduled for release in 2008.  Baker is a published poet whose most recent volume is titled Passing Over.  He has served in a number of administrative and institutional posts, including the 1992 Presidency of the Modern Language Association of America.  His honors include Guggenheim, John Hay Whitney, and Rockefeller Fellowships, as well as a number of honorary degrees from American colleges and universities.
This event is co-sponsored by several departments and programs at the college, including the Office for Institutional Planning & Diversity, Dean of the College, Alliance for Civic Engagement, Departments of Geography, History, Psychology, and Women and Gender Studies-Chellis House.
For more information, contact Jennifer Herrera at 802-443-5473 or email: jherrera@middlebury.edu.
—end—