New York Times op-ed columnist Bob Herbert to speak April 9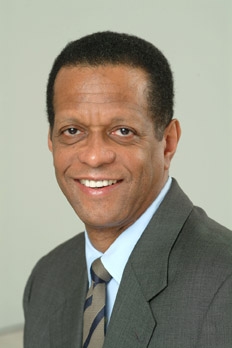 MIDDLEBURY, Vt. ? On Wednesday, April 9, at 4:30 p.m., Bob Herbert, celebrated New York Times columnist, will deliver a lecture titled "Beyond the Bush Years: An exploration of the tough challenges facing the United States in the early years of the 21st century." The event, which is the annual Robert W. van de Velde Jr. '75 Memorial Lecture, will take place in Dana Auditorium, located in Sunderland Language Center on College Street (Route 125), and is free and open to the public. 
Herbert joined The New York Times as an op-ed columnist in 1993. His twice weekly column comments on politics, urban affairs and social trends.
Prior to joining the Times, he was a national correspondent for NBC from 1991 to 1993, reporting regularly on "The Today Show" and "NBC Nightly News." He worked as a reporter and editor at The Daily News from 1976 until 1985, when he became a columnist and member of its editorial board. He began his career as a reporter with The Star-Ledger in Newark, N.J., in 1970. He became its night city editor in 1973.
In 1990, Herbert was a founding panelist of "Sunday Edition," a weekly discussion program on WCBS-TV in New York, and the host of "Hotline," a weekly issues program on New York public television.
Herbert has won numerous awards, including the Meyer Berger Award for coverage of New York City, and the American Society of Newspaper Editors award for distinguished newspaper writing. He was chairman of the Pulitzer Prize jury for spot news reporting in 1993.
A native of Brooklyn, Herbert received a bachelor's degree in journalism from the State University of New York (Empire State College) in 1988. He has taught journalism at Brooklyn College and the Columbia University Graduate School of Journalism. He lives in Manhattan on the Upper West Side.
The annual Robert W. van de Velde Jr. '75 Memorial Lecture was established in 1981 by van de Velde's parents, R.W. and Barbara van de Velde; his widow, Diana Mooney van de Velde; and other family members and friends. The lecture series provides an annual talk on the confluence of public affairs - both foreign and domestic - and journalism, particularly broadcast journalism. Previous speakers in the series have included former Gov. of Vermont Madeleine Kunin, personal finance columnist and author Jane Bryant Quinn of the class of 1960, Pulitzer Prize-winner David Moats, former Associated Press Montpelier Bureau Chief Christopher Graff of the class of 1975, Pulitzer Prize-winner Walter Mears of the class of 1956, New York Times Managing Editor Jill Abramson, and NPR "Living on Earth" host Steve Curwood.
For more information, contact Middlebury College Coordinator of Diversity Initiatives in the Office for Institutional Planning and Diversity Jennifer Herrera at 802-443-5743 or jherrera@middlebury.edu.