RGB and Dissipated Eight to perform in Mead Chapel March 7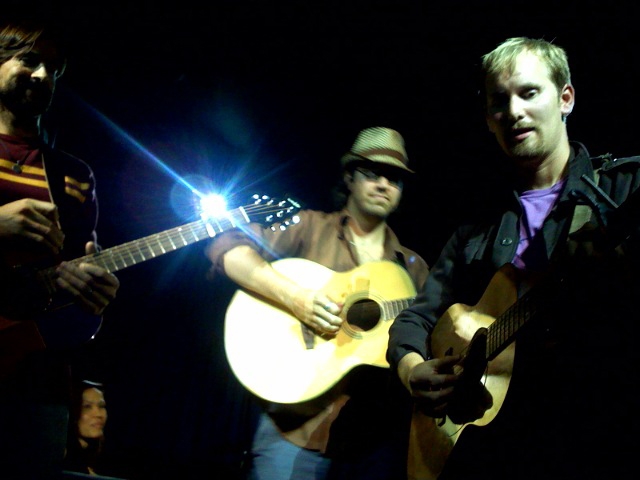 Event Calendar Listing
Friday, March 7
8 p.m.
Mead Chapel, located on Hepburn Road off College Street (Route 125)
Open to the public/$3 admission
On Friday, March 7, at 8 p.m., RGB and Dissipated Eight will perform a concert in Mead Chapel.
RGB features 1999 Middlebury graduate Rich Price and 1990 graduate Greg Naughton, along with Brian Chartrand. The Middlebury College singing group the Dissipated Eight will join RGB as special guests for the performance.
RGB is the collaboration of singer-songwriters Price, best known for his platinum single "I'm On My Way" featured on the Shrek II soundtrack; Naughton, hailed by Performing Songwriter Magazine as a "magnetic writer and performer;" and Chartrand, leader of the Phoenix-based band Ten Dollar Outfit. In the tradition of groups such as Crosby, Stills and Nash and the Eagles, RGB features soulful, well-crafted songs with soaring three-part harmonies.
RGB has just finished recording sessions for their forthcoming debut CD as a group and comes to Middlebury as part of their spring tour. After Middlebury, they will continue on to Texas where they will perform in Austin's prestigious South by Southwest Festival.
For more information, contact Peyton Coles at pcoles@middlebury.edu or 540-270-3761.