Middlebury College Language School presents "Music from China" July 26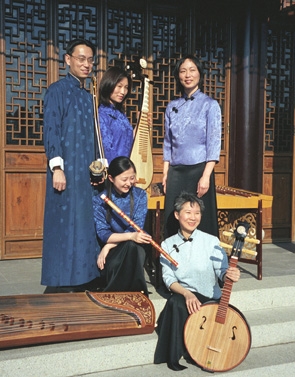 Event Calendar Listing
Saturday, July 26
8 p.m.
Kevin P. Mahaney '84 Center for the Arts, located on South Main Street (Route 30)
Free and open to the public
"Music from China" is a chamber ensemble that performs a dual repertoire of traditional and contemporary Chinese music. The group was founded in 1984 by Director Susan Cheng and is under the artistic direction of erhu virtuoso Wang Guowei.
What began as a mission to introduce audiences to the best of Chinese musical culture evolved into an affinity for the eclectic that embraces both traditional and new music. The musicians hail from the most prestigious institutions in China, including the Shanghai Traditional Orchestra, Central Traditional Orchestra and China Conservatory in Beijing.
Performing on instruments of silk strings and bamboo winds, such as erhu, pipa, zheng, yangqin, ruan and dizi, they invoke the sonorities of age-old traditions and interpret the music of today. For over twenty years, the ensemble has performed its extensive repertoire to audiences in New York City, throughout the United States and around the world. They have appeared at several colleges and universities as well as the Peabody Conservatory, Eastman School of Music, Nelson-Atkins Museum of Art, Metropolitan Museum of Art, Weill Recital Hall at Carnegie Hall and Lincoln Center for the Performing Arts.
The performance is sponsored by the Middlebury College Chinese School.
For more information contact Chinese School Coordinator Anna Sun at 802-443-5520 or sun@middlebury.edu.