Middlebury professor's environmental politics book wins award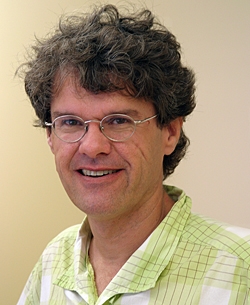 MIDDLEBURY, Vt. - Middlebury College Stafford Professor of Public Policy, Political Science and Environmental Studies Chris Klyza has been honored by the American Political Science Association (APSA) for his book "American Environmental Policy, 1990-2006: Beyond Gridlock" (2008, MIT Press), co-authored with David Sousa. The book was named winner of the 2008 Lynton Keith Caldwell Award for the best book in environmental politics and policy, awarded by the Science, Technology, and Environmental Policy section of the APSA.
"This award is a very gratifying recognition of the connection of teaching and scholarship," said Klyza. "All of the major themes in this book were greatly influenced over the course of fifteen years of teaching conservation and environmental policy here at Middlebury."
In their book, Klyza and Sousa argue that following a relative "golden era" of American environmental lawmaking between 1964 and 1980, legislative gridlock has forced environmental policymaking onto other pathways, both inside and outside government. Their comprehensive analysis of the state of environmental policymaking since 1990 shows that, although legislative gridlock is unlikely to dissipate anytime soon, the nation continues to move in the direction favored by environmentalists, largely because of the policy legacies of the 1960s and 1970s that have created an enduring "green state" rooted in statutes, bureaucratic routines and public expectations.
The award will be publicly presented at the APSA annual meeting in Boston this August.
— end —