Best-selling author of "Fast Food Nation" and award-winning producer of "There Will be Blood" Eric Schlosser to speak Sept. 10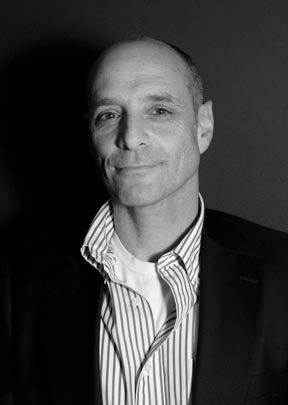 MIDDLEBURY, Vt. ? Eric Schlosser, author of the ground-breaking book "Fast Food Nation" and producer of the critically acclaimed film "There Will Be Blood," will speak on Wednesday, Sept. 10, at 4:30 p.m. The lecture is part of the college's "Meet the Press" series and will take place in Dana Auditorium in Sunderland Language Center, located on College Street (Route 125). The event is free and open to the public and will include time for audience questions.
Schlosser has been a correspondent for the Atlantic Monthly since 1996. His work has also appeared in Rolling Stone, Vanity Fair, the Nation and the New Yorker. In 1998 he wrote an investigative piece on the fast food industry for Rolling Stone, and what began as a two-part article became a full-length book titled "Fast Food Nation: The Dark Side of the All American Meal," published in 2001. "Fast Food Nation" remained on the New York Times best-seller list for more than two years, as well as on best-seller lists in Canada, Great Britain and Japan. It has been translated into more than 20 languages.
His second book, "Reefer Madness: Sex, Drugs, and Cheap Labor in the American Black Market," was published in 2003.  It also became a New York Times best-seller.
Hoping to counter the enormous amount of fast food marketing aimed at children, Schlosser wrote a book to help young people understand where food comes from and how it can affect their health. Co-written with Charles Wilson, "Chew on This: Everything You Don't Want to Know About Fast Food" became a New York Times bestseller in 2006. Later that year Fox Searchlight Pictures released a film based on "Fast Food Nation," directed by Richard Linklater and co-written with Schlosser.
In 2007, he served as an executive producer of the Oscar-nominated film "There Will Be Blood," directed by Paul Thomas Anderson and based upon the 1927 novel "Oil!" by Upton Sinclair.  In 2008 he was co-producer of "Food, Inc.," a documentary directed by Robert Kenner. 
In recent years, two of Schlosser's plays have been produced in London: "Americans" in 2003 at the Arcola Theatre, and "We the People" in 2007 at Shakespeare's Globe Theatre. He is currently at work on a book about America's prison system.
Schlosser's talk is co-sponsored by several Middlebury College organizations:  The Institute for Working Journalism, Brainerd Commons and the Department of English and American Literatures. "Meet the Press" was established in 2003 by author and Scholar-in-Residence in English Sue Halpern. The lectures, presented under the auspices of the Middlebury College Institute on Working Journalism, are designed to bring newsmakers - reporters, editors, critics, photojournalists, bloggers and editorialists - to the Middlebury campus.
For more information, contact Sue Halpern at shalpern@middlebury.edu.