Inventive and accomplished pianist Vladimir Feltsman to perform Sept. 19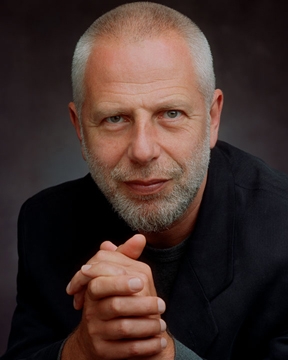 MIDDLEBURY, Vt. ? On Friday, Sept. 19, at 8 p.m., accomplished pianist Vladimir Feltsman will take the stage in the Concert Hall of the Kevin P. Mahaney '84 Center for the Arts at Middlebury College, located on South Main Street (Route 30). His program for the evening will include works by Bach, Schubert, and Mussorgsky.
An artist of immense range and insight, Feltsman is recognized as one of the most imaginative, versatile and constantly interesting musicians of our time. He is a regular guest soloist with leading orchestras in the United States and appears on the most prestigious concert series and music festivals over the world.
His vast repertoire encompasses music from the Baroque to 20th-century composers. From 1992-1996, he performed a cycle of concerts that included J.S. Bach's major clavier works. In 2003, his project "Masterpieces of the Russian Underground" presented a panorama of Russian contemporary music through the piano and chamber works of fourteen different composers, from Shostakovich to the present day. Feltsman served as Artistic Director for this project as well as performing in most of the pieces presented during the three-concert cycle.
Born in Moscow in 1952, Feltsman debuted with the Moscow Philharmonic at age 11. In 1969, he entered the Moscow Tchaikovsky State Conservatory of Music to study piano under the guidance of Jacob Flier. He also studied conducting at both the Moscow and St. Petersburg Conservatories. In 1971, Feltsman won the Grand Prix at the Marguerite Long International Piano Competition in Paris.
In 1979, because of his growing discontent with the Soviet ideology and rigid governmental control of the arts, Feltsman made clear his intention to emigrate by applying for an exit visa. In response, he was immediately banned from performing in public. After eight years of struggle, he was finally granted permission to leave the Soviet Union. Upon his arrival in the U.S. in 1987, he was warmly greeted at the White House, where he performed his very first concert in North America. That same year, his debut at Carnegie Hall established him as a major pianist on the American scene. He became a U.S. citizen in 1995.
Feltsman holds the Distinguished Chair of Professor of Piano at the State University of New York, New Paltz, and teaches at Mannes College of Music in New York City. He is the founder and artistic director of the International Festival-Institute Piano Summer at New Paltz, a comprehensive month-long training program for advanced piano students from all over the world.
His extensive discography has been released on the Sony Classical, Music Heritage Society and Camerata, Tokyo, including six albums of clavier works of J.S. Bach, recordings of Beethoven's last five piano sonatas, solo piano works of Schubert, Chopin, Liszt, Brahms, and Messiaen, as well as concerti by Bach, Chopin, Tchaikovsky, Rachmaninoff and Prokofiev.
New York Times critic Paul Griffiths wrote of a past performance, "He was phenomenally alert and dexterous, brilliant in color, neat in shaping, exact at high speed and all the time utterly relaxed, as if he could let his fingers just get along with the job by themselves."
The performance is sponsored by the Middlebury College Performing Arts Series. Reserved seating tickets are $20 for general admission and $15 for seniors, and will go on sale Sept. 8 for Middlebury College ID Card holders and on Sept. 15 for the general public. A pre-performance dinner begins at 6:30 p.m. at Rehearsals Cafe in the Mahaney Center for the Arts, located on South Main Street (Route 30). Reservations are required and tickets are $20.
For information, tickets or dinner reservations, contact the Middlebury College Box Office at 802-443-6433 or www.middlebury.edu/arts.