Senior thesis research led to Fulbright awards for two Middlebury alumnae
MIDDLEBURY, Vt.-Two Middlebury alumnae are studying abroad with the Fulbright Program in 2008-2009, thus raising the number of Middlebury graduates currently in the program to six.
Sarah Elizabeth Jones '07 is in Moscow studying at St. Andrew's Biblical Theological Institute and the Russian State University of the Humanities, and exploring what it means to be young, Russian, and Russian Orthodox. Jennifer Lee Ware '06 is in Almaty, Kazakhstan, conducting research on the cultural integration into Kazakh society of Chechnyans deported by the Soviet government in the 1940s.
Both Jones and Ware are pursuing the interests they developed while researching and writing their senior theses at Middlebury.
Concurrently, four members of the Class of 2008-Merisha Enoe (China) , Michael Fletcher (Spain), Emily Kim Goldsmith (South Korea), and Caeli Nistler-Schnabel (China)-are also studying abroad on Fulbright scholarships. For a story about the four most recent graduates and their Fulbright awards, click here.
Sarah Jones of Sheridan, Indiana, graduated from Middlebury cum laude with high honors in Russian. During her undergraduate years she was active with the Christian Orthodox Association, Russian and Eastern European Society, Middlebury College Republicans, Students for Life, and Prayz. During her senior year she was a resident assistant in the Russian House.
Currently enrolled in the master of theological studies program at Vanderbilt University, Jones is in Russia pursuing her interest in Russian Orthodoxy during the post-Soviet period. This work is a natural outgrowth of her senior thesis at Middlebury on the life and work of the late Orthodox priest Alexander Men, a leader of religious renewal at the end of the Soviet period.
Jones admires Father Men "for teaching tolerance toward others, the necessity for ecumenical and interfaith dialogue, the responsibility for Christians to reach out to those in need, and, most importantly, that a Christian's first duty is to love." Since arriving in Russia for her Fulbright, Jones has met Men's widow and many of his followers, and plans to launch a blog for young Muscovites to discuss the Orthodoxy.
Associate Professor Tatiana Smorodinskaya was Jones's senior thesis advisor and one of her Russian professors. "After Sarah studied in Irkutsk [with the C.V. Starr-Middlebury School in Russia], she achieved not only a high level of linguistic and cultural proficiency but became seriously interested in the role of the Russian Orthodox church in present day Russian society," Smorodinskaya said. "Her senior thesis took not only excellent knowledge of the language and familiarity with cultural, religious and historical background but courage and persistence in order to write that work."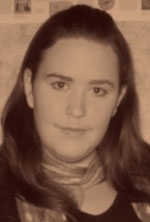 Fulbright Program. It operates in more than 150 countries, and in its 62-year history, more than 108,000 Americans have studied, taught, or researched abroad, and about 178,000 people from other countries have engaged in similar activities in the United States.