Former NPR Middle East correspondent Sarah Chayes to speak March 6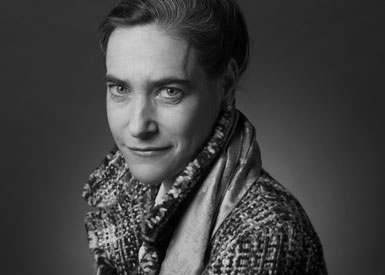 MIDDLEBURY, Vt. ? On Friday, March 6, at 4:30 p.m., former National Public Radio correspondent Sarah Chayes will deliver a lecture titled "Afghanistan: Notes From the Remembered War." The talk will take place in Dana Auditorium, located in Sunderland Language Center on College Street (Route 125).
Chayes has been living and working in Kandahar, Afghanistan, since 2001, when she covered the fall of the Taliban for NPR. In 2002 she left NPR and decided to stay on in Afghanistan to help rebuild the shattered country. Among other efforts, she established Arghand, a cooperative in the former Taliban stronghold that produces skin-care products made from local fruits, nuts and botanicals. The goal of Arghand is to provide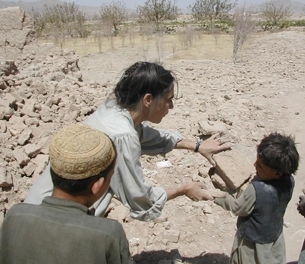 farmers with an alternative source of income so as to discourage the current rise of opium production, and also to encourage collective decision-making. Deeply embedded in Kandahar's everyday life, Chayes has gained unparalleled insights into a troubled region.
Chayes has also served in Kandahar as field director for Afghans for Civil Society (ACS), a nonprofit group founded by Qayum Karzai, President Hamid Karzai's older brother. Under her leadership, ACS rebuilt a village destroyed during the Taliban conflict, launched a highly popular radio station in southern Afghanistan, and conducted a number of policy studies. She has also run a dairy cooperative.
From 1996 to 2002, Ms. Chayes was Paris reporter for NPR. Her work during the Kosovo crisis earned her the 1999 Foreign Press Club and Sigma Delta Chi awards, together with other members of the NPR team. She has also reported from Algeria, Lebanon, Israel, Palestine, Serbia and Bosnia, as well as covering the International War Crimes Tribunal and the European Union. She began her radio career in 1991 at Monitor Radio.
Chayes graduated from Harvard University, earning the Radcliffe College History Prize. She served in the Peace Corps in Morocco, then returned to Harvard to earn a master's degree in history and Middle Eastern studies, specializing in the medieval Islamic period.
She is the author of "The Punishment of Virtue: Inside Afghanistan After the Taliban" (2006), and her articles have appeared in a variety of international publications. She has appeared on "NOW with Bill Moyers," the "Oprah Winfrey Show," and "ABC News," as well as programs on CNN and NPR. She has lectured at the Harvard Kennedy School, the National Defense University, the School for Advanced Military Studies, Princeton University's Woodrow Wilson School, Berkeley University, Stanford University and the Einstein Forum in Berlin. She has also participated in the training of incoming United States and NATO military officers.
The event is sponsored by several Middlebury College organizations, including the Office for Institutional Planning and Diversity; the Rohatyn Center for International Affairs; the Center for the Comparative Study of Race and Ethnicity; the Women and Gender Studies Program, and Ross Commons.
 
For more information, contact Mary Cairns in the office International Student and Scholar Services at 802-443-5858 or mcairns@middlebury.edu.