Middlebury College student group presents Reverend Al Sharpton Feb. 11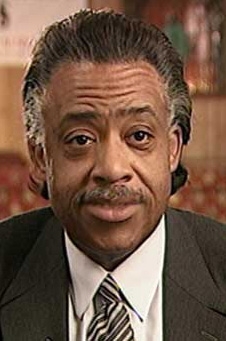 MIDDLEBURY, Vt. - Reverend Al Sharpton will speak at Middlebury College on Wednesday, Feb. 11, at 7:30 p.m. in Mead Chapel, located on Hepburn Road off College Street (Route 125). The event is free and open to the public.
Because of the anticipated interest in the event, the admission procedure will be as follows:

. The doors will open to Middlebury College Student ID holders only from 6:30-7 p.m.
 
. After 7 p.m., Mead Chapel will be open to the general public.
 
. Holding of seats will not be permitted.
 
. For security measures, backpacks, bags, water bottles or other large items will not be allowed inside. These are standard security measures and will also allow more people to be seated in Mead Chapel.
 
. When seating is filled to capacity, the doors will be closed.
 
. At 7 p.m., satellite viewing areas with live video feeds of the event will open to the public on a first-come first-served basis in Dana Auditorium, located in Sunderland Language Center on College Street (Route 125), and in McCullough Student Center Social Space, located on Old Chapel Road off College Street (Route 125).
Sharpton's speech is part of the Middlebury College Activities Board's (MCAB) Speaker Series. Sharpton is known for his work in social justice and civil rights activism and will speak on these topics in the context of today's news and events.
According to MCAB committee member Diana Chiu, "Sharpton's experience campaigning for the Democratic presidential ticket, leading national protests on race issues, and organizing the National Action Network and the New Youth Movement will resonate with the distinct interests of the diverse and active student body that is Middlebury College."
MCAB is a college-funded student organization that initiates, plans and presents programming for the college community. Annual events include small and large concerts, lectures, a casino night, exam stress-breakers, movies screenings, comedians, late-night dance clubs and charity fund-raisers.
For more information, contact Diana Chiu at dchiu@middlebury.edu or the Middlebury College Campus Activities and Leadership office at 802-443-3103.