Quidditch campaign hopes to sweep up PR Week award March 5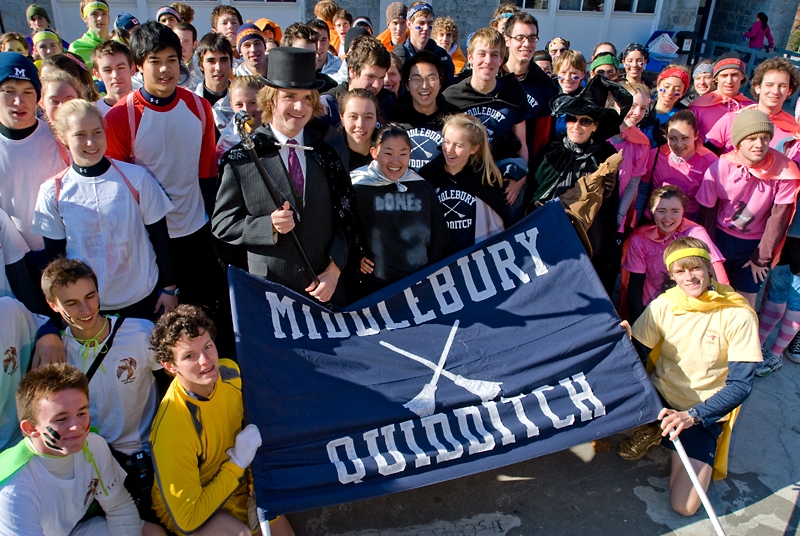 MIDDLEBURY, Vt. ? The Middlebury College Quidditch Club, under the leadership of senior Alexander Benepe, has been named a finalist in the annual PR Week Awards in the category of promotional event of the year. With more than 850 entries from national and international public relations agencies, the PR Week Awards are one of the industry's most prestigious honors. PR Week is a leading New York City-based trade publication for the public relations industry.
Benepe worked with Middlebury's communications office to submit the award application based on the club's innovative campaign to develop college quidditch clubs on other campuses. In March 2008, working on a shoestring budget, the Middlebury club embarked on a whirlwind spring break tour of eight colleges in eight days, where they organized matches and sponsored clinics. The tour garnered significant national media attention, including a lengthy feature on CBS' "Early Show" as well as on ESPN and MTV, which were then promoted on the college's website.
UPDATE:
Sadly, the quidditch team did not take the top honor at the awards ceremony on March 5. However, they came in second against major corporate competitors and received one of just a few honorable mentions given out during the evening.