In April 13 lecture, cosmologist explores our understanding of the universe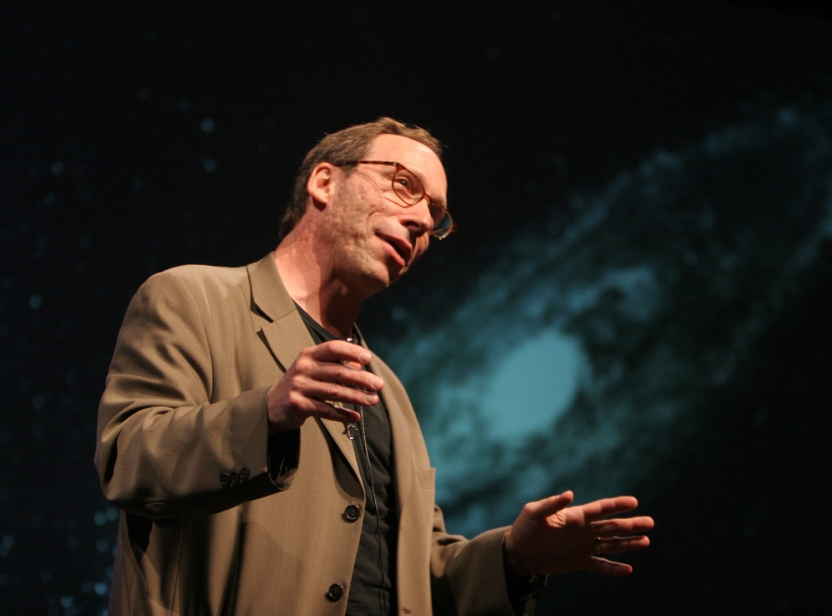 MIDDLEBURY, Vt. ? On Monday, April 13, internationally renowned theoretical physicist and cosmologist Lawrence M. Krauss will deliver a lecture, titled "Our Miserable Future: Life in an Ever-Expanding Universe" at 7 p.m. The event, which is free and open to the public, will take place in Room 216 of McCardell Bicentennial Hall, located on Bicentennial Way off College Street (Route 125).
Krauss is a Professor in the School of Earth and Space Exploration and the physics department at Arizona State University. He is also co-director of the University's Cosmology Initiative and director of the Origins Initiative. He has spent his tenure as a professor investigating questions such as the nature of exploding stars and the origins of the universe. In addition to the more than 250 scientific papers that he has authored, Krauss has written 17 popular books, including the bestseller "The Physics of Star Trek" (1995) and the award-winning "Atom: An Odyssey from the Big Bang to Life on Earth … and Beyond" (2002). He is a frequent contributor to Scientific American and the New York Times, and is also a commentator on National Public Radio. He has been an outspoken critic on issues ranging from the teaching of science in public schools to the defining of proper limits for both science and religion.
For his talk at Middlebury, Krauss will explore how the past decade has witnessed one of the greatest revolutions in more than 100 years of our understanding of the universe - a decade that has also produced one of the biggest outstanding mysteries in physics. He will reflect on how our picture of future life in the universe has changed.
This event is part the ongoing program, "Pathways to Flourishing: A Dialogue of Science, Religion and Politics at Middlebury College" and is co-sponsored by several Middlebury College departments and organizations, including the Charles P. Scott Center for Spiritual and Religious Life, Department of Physics, Academic Enrichment Program, Ross Commons and the Metanexus Institute.
For more information, contact Scott Center for Spiritual and Religious Life Program Coordinator Ellen McKay at 802-443-5626 or emckay@middlebury.edu.