Middlebury's school in Mainz, Germany, celebrates 50th on May 11 [video]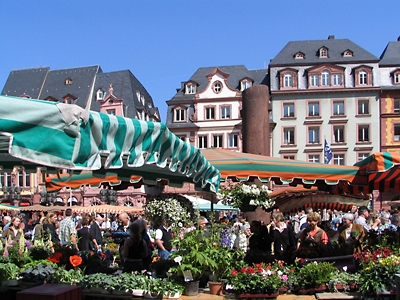 MIDDLEBURY, Vt. ? Founded in 1959, the Middlebury C.V. Starr school abroad at the Johannes-Gutenberg University in Mainz, Germany, began a kind of programming that other schools abroad had yet to practice. While existing programs in larger urban locations tended to clump American students into groups with their international host university, the school at Mainz, because of its smaller more intimate size, simply mainstreamed the students into the current academic programming. Gone were the more conventional pods of traveling students touring and studying together. In Mainz, students became completely integrated and immersed in the local culture. The success was immediate, and the nature of study abroad was forever improved.
"It changed everything," says Michael Geisler, vice president of the Language Schools, schools abroad and graduate programs. "The school in Mainz, Germany, became the standard for broader language immersion learning, and Middlebury's study abroad would grow to be a leader in the field."
On May 11, representatives from Middlebury College and Mainz will gather in this German city on the Rhine to celebrate the school's lengthy success. In attendance will be many of the program's graduates who have gone on to careers in foreign policy, education, the arts and media.
The C.V. Starr-Middlebury Schools Abroad currently operates programs in 30 cities and 12 countries, and the original schools were established nearly 60 years ago. Students take courses in most disciplines, often alongside host-country undergraduates; intern or engage in volunteer work; and live with a family or local students. At every juncture, students are encouraged to immerse themselves in the host culture.
For more information on the 50th celebration in Mainz or any of the college's schools abroad, contact Director of Institutional Collaboration and Marketing Jamie Northrup at jnorthru@middlebury.edu or 802-443-5856.