New space for queer studies is one student's legacy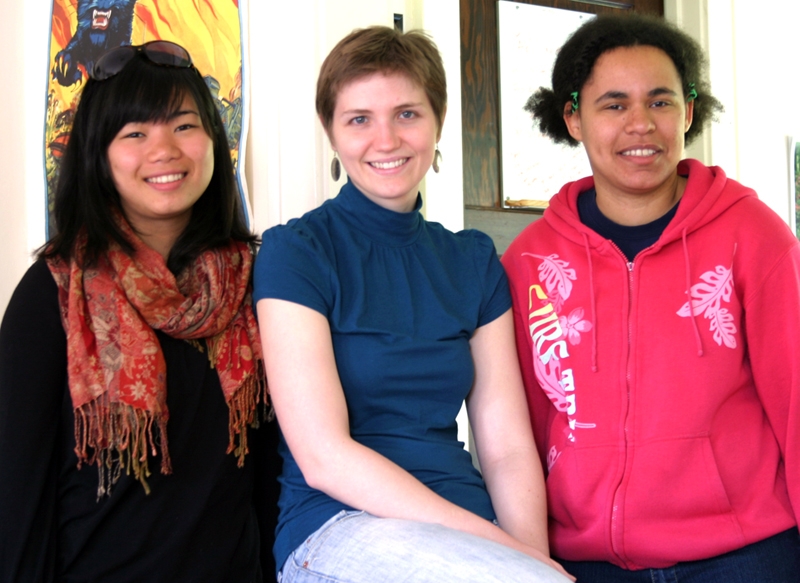 By Aki Ito '09


On a typical Thursday evening, senior Christine Bachman is busy hosting students at the Queer Studies House, a residential academic interest house with a focus on queer studies. These evenings are called "Thursday Teas." Sipping tea and eating cookies, Bachman and the four other residents of the house start informal conversations on a variety of topics related to queer studies, an emerging interdisciplinary field that critiques traditional norms of sexuality and gender. Sometimes, as many as 30 or 40 students stop by for these gatherings.
"Students get to know and relate to each other on a personal level that in turn enables a safe, open, varied discussion about issues of difference," explains sophomore Catarina Campbell, who frequently attends these gatherings.
As co-president of the Middlebury Open-Queer Alliance (MOQA), Bachman was one of the three chief architects of the proposal for the Queer Studies House. The proposal was approved by Community Council last year.
Bachman and others originally got the idea for the house from a proposal that had been submitted to the school in the mid-1990s. Back then, students wanted a gay and lesbian "safe house." This time, Bachman and students proposed that the mission be the promotion of queer studies as an academic discipline at Middlebury. Although some schools such as Carleton College have similar residential spaces, Middlebury's Queer Studies House is unique in its academic focus.
"We are an academic community here," Bachman explains. "We have a relatively new discipline taking hold. It's really fun to see what this kind of thinking that's introduced by this house might do to the way that we live our lives, the way we think when we're in other classes."
Along with Thursday Teas, the house also hosts a bimonthly "Queer Talk"-a discussion in which students, faculty, and staff dissect an issue through a queer theory lens. Bachman explains that queer theory challenges the "seemingly stable social structures" that govern daily life, such as the belief that an individual can only be a man or a woman, only straight or gay. "At each of these events, personal experiences became theorized and viewed from various vantage points in order to then become personal again," says Professor of German Roman Graf, who serves as the faculty advisor of the Queer Studies House. "It was affirming to me as a professor to see students take what they learned in class into an investigation of their own lives." Some of the past discussions have questioned the pursuit of same-sex marriage and the cultural implications of pornography.
Bachman, who grew up with a gay father, says that the concept of challenging social norms came naturally to her. As a young activist, she spent her high school years on the executive board of COLLAGE, an organization for children of lesbian, gay, bisexual, transgendered and queer parents. In her first semester at Middlebury, she took "Foundations in Women's and Gender Studies" with Professor of Women's and Gender Studies Sujata Moorti. In this class, Bachman first learned to put a name, an academic label, to the concepts of queer theory and queer studies. She went on to become a joint women's and gender studies and sociology major.
Co-president of MOQA for more than two years now, research assistant to a number of professors, and Feminist of the Year her sophomore year, Bachman has accomplished a lot at Middlebury. Yet when asked to name her greatest achievement, she breaks into a smile. "This house is my proudest contribution to this campus," she says. "I'm looking forward to the day that we have a queer studies track and a queer studies program. This is just the beginning."