Middlebury graduate receives Vermont Community Foundation fellowship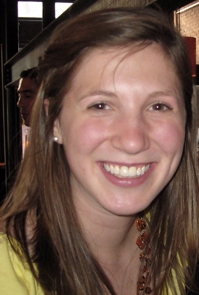 MIDDLEBURY, Vt. - Middlebury College graduate Alexandra Braunstein of the class of 2009 has been awarded the Vermont Community Foundation (VCF) Philanthropic Engagement Fellowship.
Braunstein, from Providence, R.I., majored in English and American Literatures. While at Middlebury, she was a co-chair of the Middlebury College Relay for Life, the most successful youth relay in New England. She also spent time as an intern at the VCF and volunteered at local schools and libraries.
The two-year fellowship, which is available exclusively to Middlebury graduates, is the result of a new collaboration between the VCF and Middlebury College. Fellows work with VCF's team to help Vermont-focused philanthropists make a lasting impact on a broad range of issues, including affordable housing, healthcare, the arts, education, homelessness and hunger. The foundation, Vermont's largest in terms of asset size, is home to more than 500 charitable funds and awarded $10 million in grants in 2008.
"I feel honored to work alongside the staff at the Vermont Community Foundation," Braunstein said. "This fellowship will give me the opportunity to give back to the beautiful state that I have called home for the past four years and also to learn how successful philanthropy and community development work together."
For more information about the Vermont Community Foundation, visit www.vermontcf.org.
— end —