Mathematician as creative artist topic for lecture on October 6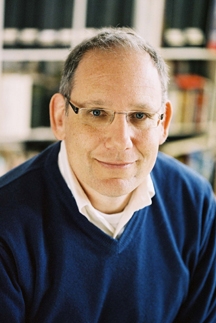 MIDDLEBURY, Vt. ? At 4:30 p.m. on Tuesday, Oct. 6, internationally acclaimed author David Leavitt will deliver a lecture titled "The Mathematician As Creative Artist: Turing, Hardy, Ramanujan." The talk is free and open to the public and will take place in Dana Auditorium, located in Sunderland Language Center on College Street (Route 125).
According to Middlebury College Professor of Mathematics Mike Olinick, an organizer of the event, Alan Turing, G. H. Hardy and Srinivasa Ramanujan were three of the most creative, imaginative and important mathematicians of the 20th century with compelling personal stories of extreme achievement and tragedy. His talk will explore their lives as artists ahead of their time.
Leavitt is a prominent and award-winning author, most recently of "The Indian Clerk" (2008), which was a finalist for the PEN/Faulkner Prize, as well as "The Man Who Knew Too Much: Alan Turing and the Invention of the Computer" (2006), "The Lost Language of Cranes" (2005), and many other novels, collections of short stories and nonfiction studies. His work has appeared in many newspapers and magazines, including The New Yorker, New York Times, Washington Post, Harper's, Esquire, Vogue, Paris Review and Travel and Leisure. The New York Public Library recently named Leavitt as one of its annual "Literary Lions."
He graduated from Yale University in 1983 with a bachelor's degree in English. He currently teaches at the University of Florida and has also taught at Princeton University. An exhibit of Leavitt's books will be on display at the College Store as well as available for purchase at his lecture.
This event is co-sponsored by the Middlebury College departments of computer science, English and American literatures, mathematics and women's and genders studies, as well as several Middlebury College organizations, including the Abernethy Series, Chellis House, Atwater Commons and the First Year Seminar Program.
For more information, contact Mike Olinick at 802-443-5559 or molinick@middlebury.edu.