Chris Waddell '91 to deliver commencement address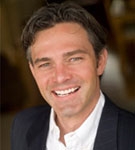 MIDDLEBURY, Vt. ― Nationally recognized Paralympic skier and social activist Chris Waddell, a member of the Middlebury Class of 1991, will deliver the 2011 Middlebury College commencement address on Sunday, May 22. Waddell is also the founder of the nonprofit organization One Revolution, whose mission is to educate people worldwide about the range of human capability. He will receive a Doctor of Humane Letters degree. Padma Desai, Sen. Patrick Leahy, Dorothy Bigelow Neuberger, Edward M. Rubin and Maxine Atkins Smith will receive honorary degrees as well.
"Chris Waddell has lived his life in an inspiring and thought-provoking way," said Middlebury College President Ron Liebowitz. "He has demonstrated that practically anything is possible as long as one remains determined and open-minded. It is an honor to have him speak at commencement and we are proud that he is a Middlebury alumnus."
Waddell was a promising young skier at Middlebury in 1988 when a skiing accident left him paralyzed from the waist down. A year later, he was back on the slopes, and two years later was a member of the United States Disabled Ski Team.
Waddell is the most decorated male skier in Paralympic history, having won 12 medals over four games and spending a total of 11 years on the U.S. Disabled Ski Team. He is one of a select few who has medaled in both summer and winter games. In the fall of 2009, he became the first paraplegic to summit Mt. Kilimanjaro unassisted, and in 2010 he was inducted into both the Paralympic Hall of Fame and the U.S. Ski and Snowboard Hall of Fame.
In addition to his work with the International Paralympic Committee, Waddell has found success as a motivational speaker. He speaks about the resilience of the human condition, with topics ranging from leadership to adversity to quality of life. He has inspired children and adults alike with his overall message that "It's not what happens to you; it's what you do with what happens to you."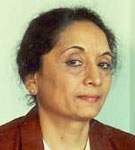 Padma Desai
Author and professor Padma Desai will receive a Doctor of Laws degree. Desai is the Gladys and Roland Harriman Professor of Comparative Economic Systems and director of the Center for Transition Economics at Columbia University, and is a member of the Council on Foreign Relations. She was the U.S. Treasury's Advisor to the Russian Finance Ministry in the summer of 1995, and has published extensively in professional journals on issues of economic planning in the Soviet Union and economic reforms in Russia and the emerging market economies. This May, her book "From Financial Crisis to Global Recovery" will be published by Columbia University Press, and Penguin Books India will publish her memoir, "Breaking Out: An Indian Woman's American Journey," later this year. Desai frequently contributes to the New York Times, the Financial Times, and the Wall Street Journal, and has appeared on CNN, BBC, "NewsHour" and the "Charlie Rose Show."
Sen. Patrick Leahy
Sen. Patrick Leahy will receive a Doctor of Laws degree. Leahy was elected to the U.S. Senate in 1974 and remains the only Democrat elected to this office from Vermont. At 34, he was the youngest senator elected from the Green Mountain State. Born in Montpelier, he graduated from Saint Michael's College and received his law degree from Georgetown University. Following Sept. 11, Leahy led the Senate's negotiations on the 2001 anti-terrorism bill. He continues to be active on human rights issues and is consistently ranked highly by the nation's leading environmental organizations. In terms of Internet and technology issues, Leahy has crusaded for the protection of privacy rights, copyright protections and freedom of speech. He was a co-founder and remains a co-chair of the Congressional Internet Caucus. He is chairman of the Senate Judiciary Committee and a senior member of the Agriculture and Appropriations Committees. After more than 36 years of service, he ranks second in seniority in the Senate. Leahy played a critical role in the recent release of Middlebury junior Tik Root, who was detained by Syrian authorities from March 18-31.
Dorothy B. Neuberger
Local volunteer and activist Dorothy Bigelow Neuberger will receive a Doctor of Humane Letters degree. Neuberger is 1958 graduate of Middlebury and has been a longtime and highly involved participant in the Middlebury community. A member of the Governor's Council on Hunger, she has organized Christmas Day dinners in town since 2001, and has coordinated Friday Night Community Suppers since 2005. The first Friday Night Supper attracted just 22 guests, but now the evening event regularly serves more than 200 people. Neuberger is also vice chair of the Middlebury Community Care Coalition, an organization founded in 2004 in response to basic needs of the Addison County area, such as meals and temporary housing. The coalition offers several community programs and is staffed entirely by volunteers. Neuberger is the recipient of numerous awards, including the Bud Covey Award for Outstanding Service to the clients at the Counseling Service of Addison County, where she worked from 1973-2000, and the Middlebury College Citizens' Award in 2001.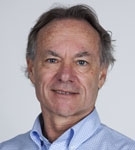 Edward M. Rubin
Internationally recognized geneticist Edward M. Rubin will receive a Doctor of Science degree. A medical researcher at the Lawrence Berkeley National Laboratory in Berkeley, Calif., Rubin has served since 2002 as director of the Department of Energy's Joint Genome Institute (JGI), which played a leading role in the Human Genome Project. As director of the JGI, he has overseen the sequencing and analysis of parts of the human genome and Neanderthal genome, as well as genomes of more than 200 animals, plants and microbes. Rubin has focused JGI's application of genomics on studies related to bioenergy and climate change, and recently spearheaded the new science of metagenomics, deriving important insights from his investigations of microbial communities inhabiting a range of environments. He sits on the editorial boards of several leading journals, including the Board of Reviewing Editors for the journal Science, and is a member of multiple scientific advisory boards. Through government advisory committee membership, Rubin has actively influenced the direction of genomic research at the U.S. Department of Energy and U.S. National Institutes of Health. He is the father of Benjamin Rubin, a member of Middlebury's Class of 2011.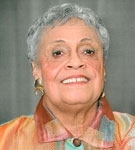 Maxine Atkins Smith
Civil rights activist Maxine Atkins Smith will receive a Doctor of Humane Letters degree. Smith, who earned a master's in French from Middlebury in 1950, received the Freedom Award from the Memphis-based National Civil Rights Museum in 2003. The award is given to individuals who have made significant contributions in civil rights and laid the foundation for present and future leaders in the battle for human rights; also receiving the award that year was former President Bill Clinton. Smith is a 47-year member and former executive secretary of the Memphis chapter of the NAACP. She first came to the attention of the NAACP in 1957, when she applied to the University of Memphis for graduate study and was rejected because of her race. She has fought for civil rights and school integration throughout her career, organizing lawsuits, sit-ins and marches. In 1971, Smith won election to the Memphis Board of Education, a position that she held until her retirement in 1995. She has received more than 160 awards for her efforts on behalf of educational equality and civil rights, including the National NAACP Leadership Award, the Bill of Rights Award from the American Civil Liberties Union, and the Whitney H. Young Jr. Award from the National Education Association. She has been featured in several documentaries about the Civil Rights movement, including the Oscar-nominated "Witness from the Balcony of Room 306" and "Memphis: The Promised Land."
The Middlebury College commencement ceremony will be held outdoors regardless of the weather on the main quadrangle behind Voter Hall on College Street (Route 125) at 10 a.m. on Sunday, May 22. More than 5,000 family and friends are expected to attend.