CEO, social architect, community leader and visionary Bill Strickland to deliver commencement address May 27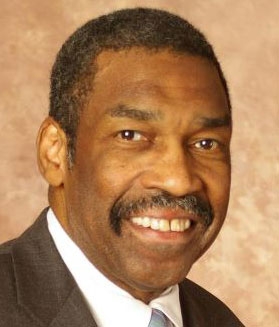 "With his potter's hands, Bill Strickland is reshaping the business of social change. His Pittsburgh-based program offers a national model for education, training and hope."
—Fast Company
MIDDLEBURY, Vt. ― William E. "Bill" Strickland Jr., once an at-risk youth who went on to win a MacArthur "Genius" award in 1996 for his work with the disadvantaged in inner-city Pittsburgh, will deliver the 2012 Middlebury College commencement address on Sunday, May 27. Strickland is the president and CEO of Manchester Bidwell Corporation and its subsidiaries, Manchester Craftsmen's Guild and Bidwell Training Center. He is recognized as a visionary leader whose organization, which now serves as a national model, provides professional training to adults, and educational and cultural opportunities to students, while fostering creativity, responsibility and hope. He will receive a Doctor of Humane Letters degree. Sarah Bright Alturki, Frederick M. Fritz, Martha Siegfried Fritz, Christoph Wolff and David Wolk will receive honorary degrees as well.
"Where others see obstacles, Bill Strickland sees opportunity," said Middlebury College President Ron Liebowitz. "He and the Manchester Bidwell Corporation offer children and adults the chance for a better life, and his vision for changing the way we think about our country and our communities is profoundly inspiring."
Strickland's life changed when he learned the art of pottery from a high school art teacher and mentor in his native Pittsburgh. While still in college in 1968, he founded the Manchester Craftsmen's Guild, now known as the MCG Youth and Arts Program, which serves about 3,900 young people each year through classes and workshops in areas such as ceramics and design. It is also home to a Grammy-winning record label and a world-class jazz performance series. According to Strickland, the arts are critical to creating an atmosphere of culture and respect that will energize even the most troubled students.
Strickland assumed the leadership of the Bidwell Training Center in 1972, a time when unemployment remained high in Pittsburgh and other Rust Belt cities as the steel industry declined. Partnering with local corporations and businesses, the center has successful job placement rates in diverse areas, ranging from health care to the culinary arts. Its positive work has attracted the attention of several presidents, including President Obama, who named Strickland a member of the White House Council for Community Solutions in 2010.
Strickland is working to replicate the Manchester Bidwell business model throughout the country ― there are sites in San Francisco, Cincinnati, Grand Rapids and Cleveland. He is also the author of the 2009 book, "Make the Impossible Possible: One Man's Crusade to Inspire Others to Dream Bigger and Achieve the Extraordinary."
Sarah Bright Alturki, who attended Middlebury's Arabic School, will receive a Doctor of Letters degree. A native of Ohio, she is an educator and philanthropist who has lived for more than 40 years in Saudi Arabia. With her husband, Khalid Ali Alturki, who served as a Middlebury trustee from 1977-1987, she founded the Dhahran Ahliyya Schools, which now have about 1,750 students in pre-kindergarten through high school. Alturki is the deputy president and serves as head of the girls' section, with more than 800 students.  She is also co-founder and deputy president of the Educational Book House, a nonprofit publishing company that specializes in books in Arabic that contribute to the renewal of Arab education. She founded and still works closely with the Early Childhood Center, which prepares teachers, develops and publishes teaching materials, and employs consultants who offer training at pre-schools all over Saudi Arabia.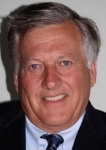 Rick Fritz '68
Frederick M. "Rick" Fritz, a member of the Middlebury class of 1968, will receive a Doctor of Humane Letters degree. A Middlebury trustee since 1999, he will step down as chair of the board in June after serving in this role since 2004 and continue as a full member of the board. He and his wife Martie have three sons who attended Middlebury – Jay graduated in 1995, Matthew in 1997, and Ben in 2000 – and two of their daughters-in-law are alumnae as well. Fritz earned a bachelor's degree in economics from Middlebury in 1968, and an MBA from the Amos Tuck School at Dartmouth in 1970. He served as a lieutenant in the Army from 1971-1973. He spent most of his professional career at the Bank of Boston, which he joined in 1970. Fritz served as head of commercial banking in London, and was president of the private equity and venture capital group from 1985-2002. He retired from the Bank of Boston in 2003. He currently serves as president of Miles Lumber Co., based in Arlington, a fourth-generation Vermont family business selling fuel oil and building materials. Fritz is also a member of the board of governors of the Monterey Institute of International Studies, and of the board of directors of Middlebury Interactive Languages.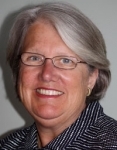 Martie Fritz
Martha "Martie" Siegfried Fritz will receive a Doctor of Humane Letters  degree. She earned an associate degree from Colby-Sawyer College in 1967 and a Bachelor of Science from Boston University in 1969. A former elementary school teacher, she serves on the board of trustees of the Belmont Hill School in Belmont, Mass. A longtime supporter of museums, she has been a senior associate and guide at the Museum of Fine Arts in Boston, and is a board member at the Henry Sheldon Museum in Middlebury and the Concord Museum in Concord, Mass. She is a member of the Friends of the Middlebury College Museum of Art, and of the Middlebury Arts Council. In Florida, she is chair of the Friends at Loblolly, a group that helps families in need in Martin County, working with local agencies and overseeing a college scholarship program.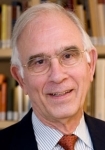 Christoph Wolff
Adams University Professor at Harvard University, Christoph Wolff will receive a Doctor of Arts degree. Born and educated in Germany, he studied organ and historical keyboard instruments, musicology, and art history at the Universities of Berlin, Erlangen and Freiburg, earning a performance diploma in 1963 and a doctorate of philosophy in 1966. He taught the history of music at Erlangen, Toronto, Princeton and Columbia Universities before joining the Harvard faculty in 1976 as professor of music. He was William Powell Mason Professor of Music from 1985-2002, before becoming Adams University Professor. He has served as chair of the music department, acting director of the university library, and dean of the Graduate School of Arts and Sciences. He has written widely on the history of music from the 15th to the 20th centuries. His most recent books are "Johann Sebastian Bach: The Learned Musician" (2000), which has been translated into eight languages, "The Organs of J. S. Bach: a Handbook" (2012), and "Mozart at the Gateway to His Fortune: Serving the Emperor, 1788-1791" (2012).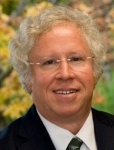 David Wolk '75
David Wolk, president of Castleton State College in Castleton, will receive a Doctor of Letters degree. He was born and grew up in Rutland, and received a bachelor's in political science from Middlebury in 1975. He became president of Castleton State in 2001 after intertwined careers in education and government. He has also served as Vermont's commissioner of education, as a Vermont state senator, and as former Governor Howard Dean's chief of policy. At Castleton he has overseen an increased involvement by the college in the local community and an expanded commitment to civic engagement and service learning. New construction has included residence halls, an enlarged and renovated science center, and a renovated fine arts center. In 2008 the college bought and renovated the Spartan Arena in Rutland Town, offering recreational and cultural opportunities to the broader region. During the 2009-2010 academic year, the college completed the Castleton Student Initiative, a $27-million project to improve and expand the Campus Center and athletic facilities. Project 2012, now under way, includes a 162-bed residence hall, designed to achieve LEED certification.
The Middlebury College commencement ceremony will be held outdoors regardless of the weather on the main quadrangle behind Voter Hall on College Street (Route 125) at 10 a.m. on Sunday, May 27. More than 5,000 family and friends are expected to attend.