College provides alumni with online access to scholarly journals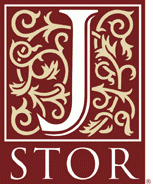 MIDDLEBURY, Vt.—Alumni of all Middlebury programs can now access hundreds of multi-disciplinary scholarly journals in the arts, sciences, and social sciences thanks to a collaboration between the Middlebury College's Library and Information Services (LIS) division and the Alumni Office.
JSTOR (usually pronounced "Jay-Store" and short for "journal storage") is a non-profit service founded in 1995, offering a digital archive of more than 1,000 academic journals and 1 million primary sources.
"The Middlebury College Library is thrilled to be able to extend access to this rich and important resource to our alumni," said Mike Roy, L. Douglas and Laura J. Meredith Dean of LIS and Chief Information Officer. "JSTOR provides a treasure trove of critical academic research that is an important complement to that which one can find via Google. We hope our alumni will find ways to take full advantage of this as they continue to engage the world outside of the College."
JSTOR was conceived by The Andrew W. Mellon Foundation to help university and college libraries struggling to provide adequate space for the ever-expanding volume of published scholarship.
Alumni who are registered users of Middlebury Online can now access JSTOR at http://go.middlebury.edu/jstoralum.
If you have not yet registered, you can do so at Middlebury Online (http://www.middleburyonline.com).
For More Information