Alison Byerly named president of Lafayette College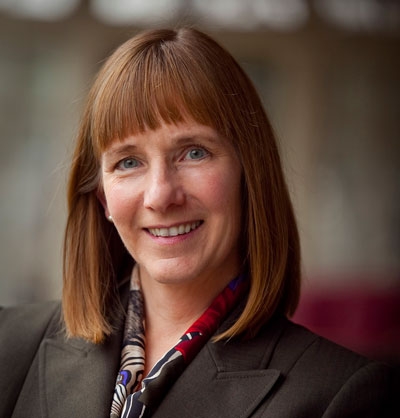 MIDDLEBURY, Vt. — Alison R. Byerly, former Middlebury provost and a member of the faculty at the college for 24 years, has been named the 17th president of Lafayette College in Easton, Pa.
A nationally recognized scholar, Byerly is one of the nation's most prominent thought leaders on the role of technology in higher education today. She will take office on July 1, 2013, as the first woman president of Lafayette, which was founded in 1826.
"I am delighted that Alison Byerly will be our president at this important point in the college's history," said Edward W. Ahart, chair of Lafayette's board of trustees and a 1969 graduate of the college, in making the announcement. "A visionary leader, she has broad experience and a deep understanding of the challenges and opportunities for undergraduate colleges now and in the future. She has a collaborative, open and communicative style and brings great passion and humor in addition to enormous energy and enthusiasm."
Byerly, who served in leadership positions at Middlebury for 13 years, holds an interdisciplinary appointment as college professor. She is on leave as a visiting scholar in literature at MIT during the current academic year.
"I am greatly honored to be chosen as Lafayette's 17th president and excited by the opportunity to lead such a dynamic and ambitious institution," said Byerly. "As an undergraduate college that encompasses both the traditional liberal arts and a strong engineering program, Lafayette provides an extraordinary range and depth of opportunities to students, yet it remains deeply committed to the highly individualized, one-on-one mentoring that is the hallmark of the residential liberal arts college."
Middlebury College President Ronald D. Liebowitz praised Byerly's appointment at Lafayette. "Alison was so effective at Middlebury because she had strong principles that guided her decision-making and was skilled at seeing the larger picture and long-term benefits of taking what was not always the popular, conventional or easy path," he said. "Probably few provosts of liberal arts colleges have engaged as many proposals for innovation and change as she has. Her broad range of experiences will serve her very well as president of Lafayette."
Marna C. Whittington, chair of Middlebury's board of trustees, said, "Alison takes a thoughtful approach to the broad challenges facing higher education today while also paying extraordinary attention to detail. She always works in a collegial and personable way that encourages dialogue and collaboration. She understands well the shared governance process and has worked very effectively with the board in these challenging times to identify the right priorities for Middlebury's future."
More information is available on the Lafayette College website.