Middlebury Center for Social Entrepreneurship to host symposium Jan. 24-26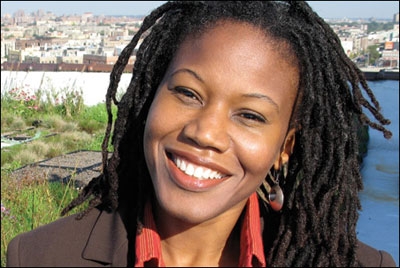 MIDDLEBURY, Vt. — How does an historically poor neighborhood plagued by pollution ensure its right to clean air or access to green space? Is there a way to make a living and still follow a passion that will help individuals and the environment?
These are some of the thought-provoking ideas that three leading members of the environmental movement ―  Billy Parish, Majora Carter and Bill McKibben ― will address at the Symposium on Social Entrepreneurship and Social Justice at Middlebury College Jan. 24-26. The Middlebury Center for Social Entrepreneurship (MCSE) organized the event, which will offer talks by Parish and Carter, as well as a panel discussion featuring Parish, Carter and McKibben.
"To put it simply, social justice is righting wrongs," said Jon Isham, faculty director of the MCSE, professor of economics, and director of the college's Environmental Studies Program. "It is the search for ways to improve the lives of those who have been historically disadvantaged, perhaps suffering from poverty or the effects of pollution for many generations."
"This is a remarkable opportunity for all of us ― students, faculty, staff and members of the public," said Isham. "We can learn from three preeminent environmentalists about how to use entrepreneurial means to improve issues of social justice in our own community in Addison County, in Vermont, in the United States, and beyond."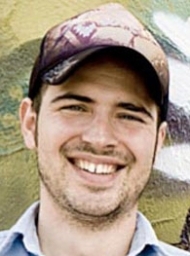 Entrepreneur, author and activist, Billy Parish will open the symposium with a talk on Jan. 24.
Parish, an entrepreneur, author and activist, will give the opening address, "Following Purpose," at 7 p.m. on Thursday, Jan. 24, in the McCullough Student Center. Parish dropped out of Yale to co-found the Energy Action Coalition, a national youth organization focused on clean energy and climate solutions. He is the founder and president of Oakland, Calif.-based Solar Mosaic, a company that uses crowdsourcing to enable individuals to finance solar projects and receive a return on their investment. Ashoka, a global nonprofit association of social entrepreneurs, awarded him an Ashoka Fellowship, making him the youngest person to receive this honor. Rolling Stone named him a "Climate Hero" and the Utne Reader included him in its list of "50 Visionaries Who Are Changing Your World." Parish is co-author of "Making Good: Finding Meaning, Money and Community in a Changing World" (Rodale/Penguin, 2012). Copies of his book will be available after his talk at a book signing.
Eco-entrepreneur Carter is the host of the Peabody Award winning public radio series "The Promised Land." Her talk is the keynote speech for both the symposium and the college's 2013 Martin Luther King Jr. celebration, and will take place at 7:30 p.m. on Friday, Jan. 25, in Mead Chapel. In 2001, Carter founded Sustainable South Bronx, which she headed up until 2008. At that time few were talking about "sustainability" and even fewer in places such as the South Bronx. By 2003, Carter had coined the phrase "Green the Ghetto" as she pioneered one of the nation's first urban green-collar job training and placement systems, and spearheaded legislation that fueled demand for those jobs. Since 2008, her consulting company, Majora Carter Group (MCG), has focused on climate adaptation, urban revitalization, and leadership development strategies for business, government, foundations, universities and economically under-performing communities. Carter has received awards from groups as diverse as Rupert Murdoch's News Corporation, John Podesta's Center for American Progress, and Goldman Sachs. She is also the recipient of a MacArthur "genius" Fellowship. Her 2006 TED talk  was one of the first six videos to launch the organization's groundbreaking website.
On Saturday, Jan. 26, at 10 a.m., Parish, Carter and McKibben will speak on a panel, "Preparing Students to Lead a Life of Meaning," in the McCullough Student Center. McKibben is an environmental author and activist, and the co-founder, with seven Middlebury graduates, of 350.org, an international climate change organization. His 1989 book "The End of Nature" was the first book to warn the general public about the threat of global warming. He is a frequent contributor to various publications, including The New York Times, Atlantic Monthly, Rolling Stone and Outside. McKibben has received numerous awards, such as the Guggenheim and Lyndhurst Fellowships. He is the Schuman Distinguished Scholar at Middlebury College.
For more information about the symposium, visit the MCSE's website or contact Heather Neuwirth, associate director of operations and development, at hneuwirth@middlebury.edu or 802-443-5961.