Panel discussion on Jan. 22 will explore how endowment should be invested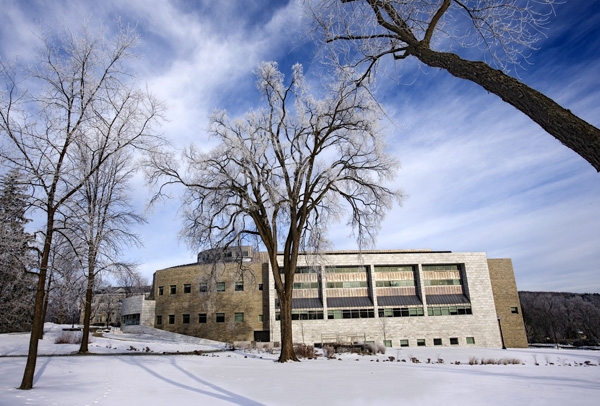 MIDDLEBURY, Vt. – Middlebury College will host a wide-ranging panel discussion on the ongoing debate over whether environmental and social concerns should influence investment policies of college and university endowments.
The discussion, on Tuesday, Jan. 22, at 7:30 p.m. in McCullough Student Center, is planned as the first in a series of open conversations about the college endowment. It will focus on two questions: what factors should the college's board of trustees consider in determining whether to place restrictions on how Middlebury's endowment is invested, and what are the advantages and disadvantages of using divestment as a means of addressing climate-related concerns?
The panelists will be: Charlie Arnowitz '13, president of the Student Government Association; Ralph Earle, a renewables-focused venture investor and former assistant secretary of environmental affairs for the Commonwealth of Massachusetts; Alice Handy, founder and president of Investure, the firm that manages a portion of Middlebury's endowment; Mark Kritzman, the CEO of Windham Capital Management and a senior lecturer in finance at MIT; Bill McKibben, Schumann Distinguished Scholar at Middlebury and founder of 350.org, a global grassroots movement to solve climate change; and Patrick Norton, vice president for finance and treasurer at Middlebury.
In announcing the series of discussions, Middlebury President Ronald D. Liebowitz said, "The college administration and the board of trustees are interested in engaging our students' interest in the endowment." For that reason at least one third of the 90-minute panel discussion on Jan. 22 will be devoted to questions and comments from current Middlebury College students. 
David Salem, former founding president and chief investment officer of The Investment Fund for Foundations, will moderate the panel discussion. Salem is both a former Middlebury trustee and a member of the Class of 1978.
The event is open to the public. Middlebury College ID holders will be given the first opportunity for seats in McCullough. Additional seating will be available in Dana Auditorium where attendees can watch the panel discussion via a live video feed. The event also will be webcast live at http://go.middlebury.edu/stream.