Middlebury College offers 1,750 students acceptance to the Class of 2017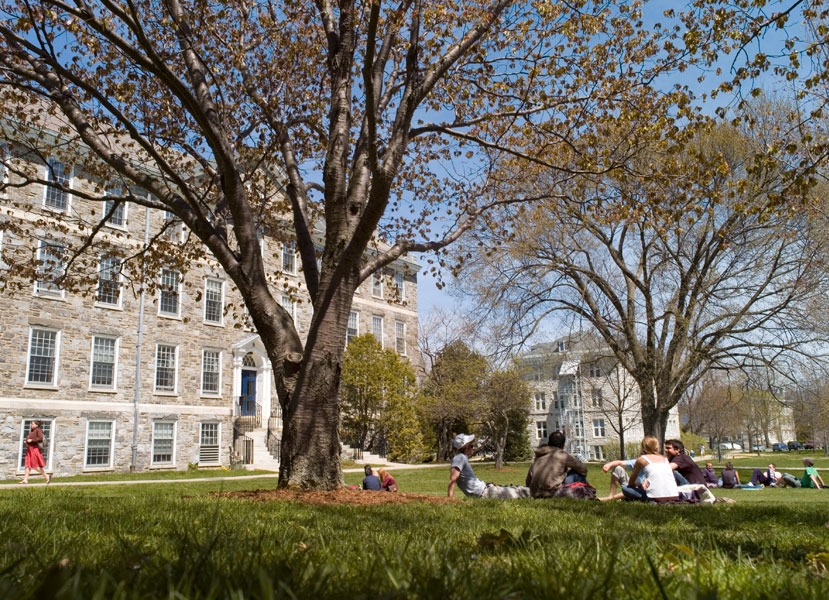 Middlebury has offered 1,750 students — 19 percent of the applicant pool­ — admission to the Class of 2017. They include 350 students who were admitted through early decision last December, or in early February. This year's total of 9,112 applicants is the largest in the college's history.
"A variety of factors continues to make Middlebury attractive to bright, talented students," said Greg Buckles, dean of admissions at the college. "Some of the most popular subjects to emerge in recent years among college-going students are environmental studies and international studies — two of Middlebury's signature programs.
"Middlebury has a strong appeal because it's synonymous with academic excellence and a healthy balance between academics and extracurricular activities, including athletics and the arts," added Buckles.  "Our location in Vermont also resonates with students and their families looking for an ideal place to spend four years in college." 
Hailing from 44 states and 73 countries, the students admitted to the Middlebury Class of 2017 have a wide range of talents and achievements. One student co-founded a cupcake truck business whose clients now include a state college football stadium. Another won an interschool technology competition with a wheelchair he invented for quadriplegics that uses head motion to move the chair. The group also includes an ordained Buddhist monk, a videographer whose work has appeared on PBS, a children's book author, and a nationally and internationally ranked Rubik's Cube "speedcuber." A number of students have founded nonprofits, one of which provides environmental education to elementary schools in a large urban area.
Middlebury plans to enroll about 600 students in September 2013 and another 100 in February 2014 as members of the Class of 2017. The college will award about $9.5 million in need-based financial aid to the class, and more than 40 percent of the students will receive these funds.
Students learned of their admission by logging onto a special website starting at 8 a.m. on Saturday, March 23. Mailed letters will arrive at their homes this week.
The college will provide admitted students with an opportunity to learn more about Middlebury during Campus Preview Days on April 17-19, when those accepted through regular decision are invited to come to campus and experience the Middlebury community, meet current students and faculty, and attend various events.
Admitted students have until May 1 to accept Middlebury's offer.