U.S. Women's National Hockey Team to Play in Middlebury Nov. 1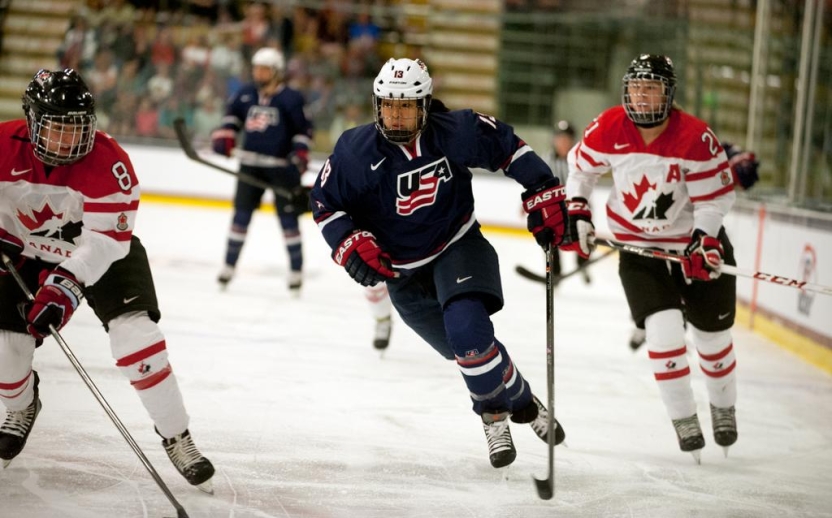 The public is invited to watch the U.S. Women's National Hockey Team take on Finland in an exhibition game at Middlebury's Kenyon Arena on Friday, November 1, at noon.
The game against Finland is part of Team USA's 18-game "Bring on the World" tour, which also includes games against highly ranked Canada and Sweden.
Currently ranked first place in the world, the U.S. Women's team won the 2013 International Ice Hockey Federation Women's World Championship in Ottawa last April. Their current tour is in preparation for 2014 Olympic Winter Games in Sochi, Russia, this coming February.
Team USA's roster includes 25 players ranging in age from 16-31. The final 18-member U.S. Olympic Women's team will be announced on January 5, 2014.
Admission is free, with a suggested donation of $5 to benefit the United Way of Addison County.