Bread Loaf Writers' Conference Names First Bakeless Camargo Fellows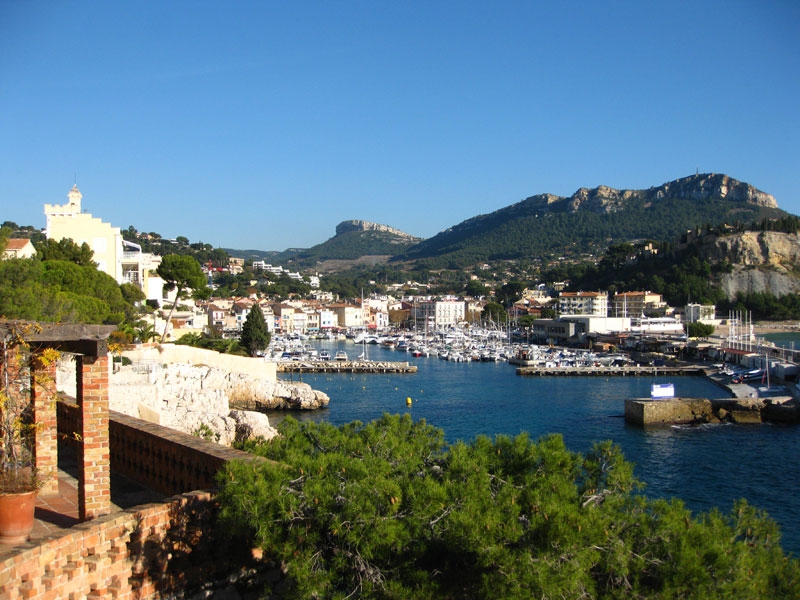 MIDDLEBURY, Vt. - A new fellowship offered by the Middlebury Bread Loaf Writers' Conference (BLWC) will support eight writers in a month-long residency in Cassis, France, this summer. These emerging writers were named as the first Bread Loaf Bakeless Camargo Foundation Residency fellows: JoAnn Balingit, Venita Blackburn, Bonnie Bolling, Michael Brokos, Xoaquima Diaz, Sarah Harwell, Brooks Rexroat, and Rolf Yngve.
The new fellowship program represents a partnership between the BLWC and the Camargo Foundation. The two organizations have long supported writers by helping them to develop their craft and by providing them with resources to complete significant projects. Funded in large part by Bread Loaf's Katharine Bakeless Nason Endowment, the fellowships offer former BLWC attendees a month-long residency at the Camargo Foundation in Cassis, France. The endowment was established in 1995 by the LZ Francis Foundation to expand the BLWC's commitment to support emerging writers.
"The Bakeless Camargo fellowship program is exciting because it provides former conference participants an uninterrupted month, in a beautiful setting, away from other obligations, to focus intensively on their work," said Michael Collier, director of the BLWC.
Guidelines for the 2015 Bakeless Camargo fellowships will be available in the fall. For more information, visit http://www.middlebury.edu/blwc/bakelesscamargo or contact Noreen Cargill at blbakeless@middlebury.edu.
Bread Loaf Bakeless Camargo Fellows:
JoAnn Balingit is the author of Words for House Story (2013) and Forage, and received the 2010 Global Filipino Literary Award.
 
Venita Blackburn received her MFA from Arizona State University in 2008, is working on two novels, and is finishing a short story collection titled Black Jesus and Other Superheroes.
 
Bonnie Bolling has lived in Bahrain for several years, and this experience is the basis for her work-in-progress, Persian Gulf Poems.
 
Michael Brokos earned an MFA in 2012 from Boston University, receiving the Hurley Award, and lives in Baltimore, Maryland, where he works as a writer and editor.
 
Originally from Puerto Rico, Xoaquima Díaz is a former journalist, has recently completed her first novel, Adrift, and her first collection of short stories, NeoRican, and is currently working on a memoir about life after surviving a plane crash.
 
Sarah C. Harwell is the author of the poetry collection Sit Down Traveler and is the Associate Director of the MFA Program at Syracuse University.
Brooks Rexroat is a writing teacher, and former print journalist, coach, teacher, performing songwriter, and copywriter. His novel-in-progress examines life in a southeastern Kentucky mining community.
 
Rolf Yngve, after 35 years in the Navy, is now at work on a novel, The Solid Citizen and a memoir about the first Hindu buried in Arlington Cemetery. At Camargo, he will be revising a collection of stories about command at sea.