Inaugural C3 Summit Advances Efforts to Diversify Higher Education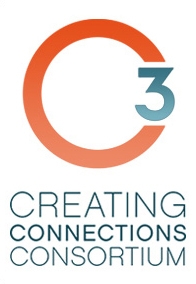 A group of 17 Middlebury students, faculty, staff, and administrators met recently with counterparts from colleges and universities across the country with the goal of diversifying faculty in higher education, and creating campus environments where all individuals, regardless of their backgrounds, are able to thrive and engage fully in institutional life.
The inaugural C3 summit, "Launching Transformation," provided more than 170 participants with a chance to look back at what C3 has accomplished since its launch in December 2012, as well as its future goals.
Funded by The Andrew W. Mellon Foundation, C3–Creating Connections Consortium—is a partnership among several colleges and universities aimed at creating opportunities that will allow students and faculty from all backgrounds to advance along the academic pathway, realize their capabilities, and contribute to the success of others. Membership to date includes Connecticut College, Middlebury College, Williams College, and the University of California at Berkeley, Columbia University, the 20 participating colleges in the Liberal Arts Diversity Officers Consortium (LADO), and the Center for Institutional and Social Change at Columbia Law School. The partnership is working to achieve its mission through two fellowship programs—one for undergraduates and another for post-doctoral candidates.

Shirley Collado, dean of the college at Middlebury, and Susan Sturm, professor of law at the Center for Institutional and Social Change at Columbia Law School, at the C3 summit. Photo by Lee Wexler.
"C3 has gained a great deal of momentum in a short time," said Susan Sturm, professor of law at the Center for Institutional and Social Change at Columbia Law School. "It was clear at the summit that C3 participants will be able to inform the field about what works and what doesn't as C3 moves toward its goal of full participation in the academy for all students, faculty, and staff."
Part of C3's strategy is for undergraduate students from liberal arts colleges to experience the rigor and excitement of graduate level research at Columbia and UC Berkeley, under the supervision of faculty and graduate student mentors. Last year for eight weeks during the summer, 12 students participated as the first group of C3 fellows. Among them were two Middlebury students—junior Edgar Mejia and senior Sadé Williams—who gave presentations at the summit on research projects related to their work last summer.

Mejia, who was an intern at Berkeley, discussed his project on teachers' expectations of students of color. He found that low expectations can lead students to underperform academically, which in turn has consequences for their personal lives.
"It was very beneficial at the summit to get multiple perspectives on research and teaching from undergraduates, graduate students, post-docs, faculty, and administrators," said Mejia, who wants to earn his doctorate and then teach at the college or high school level, or work at a nonprofit.
Middlebury junior Edgar Mejia makes a point at the C3 summit. Photo by Lee Wexler.
As a member of a research team at Columbia, Williams explored the social construction of juvenile offenders' identities in the courtroom. "My paper was about the way juvenile offenders, while on trial for their crimes, are also on trial themselves," said Williams, who, until a year ago, had not considered a career in academia. Now she is planning on earning a doctorate in sociology and pursuing a teaching position at a college or university. According to Williams, the level of research she conducted at Columbia was similar to that of a graduate student, giving her excellent exposure to what she will experience as she continues her studies.
Attendees at the C3 summit also discussed how to make the most of the new two-year postdoctoral fellowships at liberal arts colleges—another key element of C3's strategy. As part of this effort, three members of the first group of nine postdoctoral fellows from Columbia and Berkeley will arrive at Middlebury this fall. Alvin Henry will join the English and American Literatures Department, Nathaniel Nesmith will join Theatre, and Jessyka (J) Finley will join American Studies. The fellows will experience first hand the academic life of a competitive liberal arts college as they contribute to the range of scholarly and cultural debate on campus.
Finley, who earned her doctorate in African diaspora studies at Berkeley, has focused her research on representations of black women in American pop culture. She fell in love with the liberal arts as an undergraduate at Hampshire College, enjoying its small size and the time that professors invested in her. "I knew I wanted to teach at a liberal arts college. What C3 did was present me with a great opportunity to do this," said Finley.


The small classes and the time faculty spend with students are aspects of the liberal arts that appeal to Nesmith. As for Middlebury, he cites the strong faculty as one of the attractions. "I have tremendous respect for the Middlebury faculty," said Nesmith, a 20th- and 21st-century drama specialist with a master of fine arts in playwriting and a doctorate in theatre from Columbia University. 

Shirley Collado, dean of the college at Middlebury, said she is proud of the fact that Middlebury is playing a major role, with Williams and Connecticut College, in launching C3, and of the possibilities it represents.
"With C3 we are reimagining how we can collaborate and thrive," said Collado. "Now we are asking ourselves an important question: What other pressing issues can we solve in higher education if we share information and work together?"

Discussions at the summit included C3's future goals. C3 is currently supported by grant funding but participants would like to identify ways to keep it sustainable for the long term. They also plan to add a third research university partner in 2015.
More information about C3 is available at www.C3transformhighered.org.