College Hires Couple for Muslim Chaplaincy Post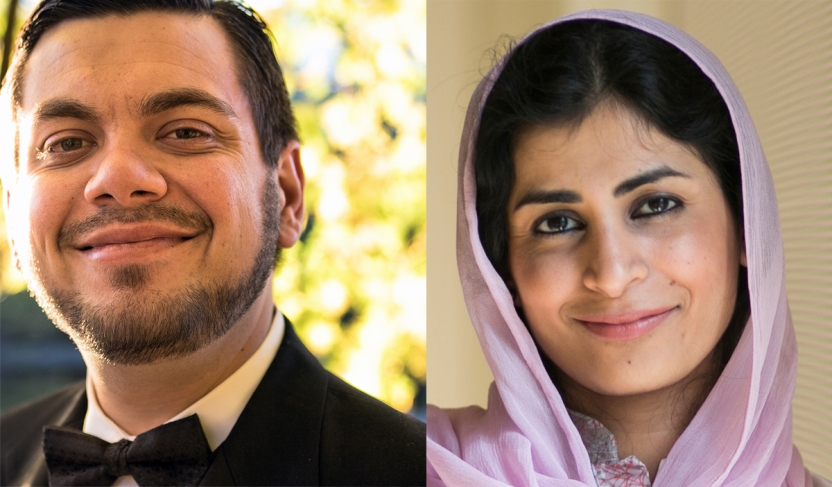 MIDDLEBURY, Vt. — Middlebury has announced that a husband and wife team, currently working in the Boston area, will share Middlebury's first Chaplaincy Fellow and Muslim Advisor position. Naila Baloch, a Muslim chaplain at Tufts University, and Beau Scurich, a Muslim chaplain at Northeastern University, will begin their work in the newly created position at Middlebury this summer.
"We are thrilled to welcome Naila and Beau to Middlebury," said College Chaplain Laurie Jordan. "Their combined expertise and experience will greatly expand our religious and spiritual life offerings, both for our Muslim student community and for the College as a whole."
Baloch earned her bachelor's degree from Williams College, where she studied astrophysics and comparative religion. She earned a master's in theological studies from Harvard Divinity School, where she specialized in Islamic ministry.
Scurich holds a bachelor of arts in Near Eastern studies, concentrating in Arabic language civilizations, with a minor in comparative religion, from the University of Washington in Seattle.
In their current positions, each has worked to build strong, inclusive communities on their college campuses. At Northeastern, Scurich has developed programming aimed at healing the divide between the Muslim and Jewish communities with Hillel colleagues. In her work at Tufts, Baloch has facilitated increased female participation in prayer services and has developed Islamic and interfaith programming on female spirituality. She has also focused on student leadership and helping to foster a tight-knit and inclusive Muslim community.
The College created the new Chaplaincy Fellow and Muslim Advisor position to support and develop programs for Muslim students, and to serve as a resource on matters of Islam, religious diversity, and interfaith dialogue for the full campus community. In addition to their work with the Muslim student community, they will join Chaplain Laurie Jordan and Associate Chaplain Ira Schiffer in continuing to develop religious diversity and interfaith dialogue for the whole campus community.