College Makes Progress on Emergency Planning and Preparedness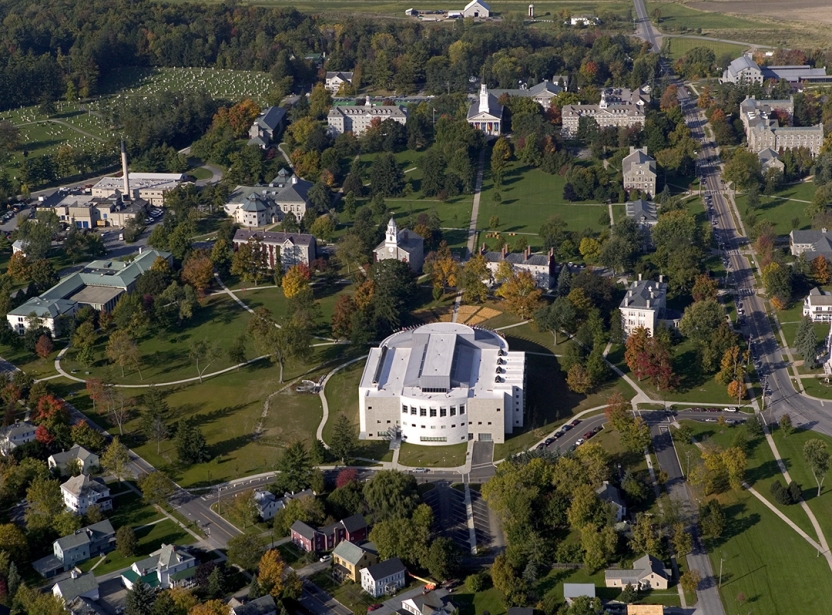 At least twice a year a group of 30 Middlebury staff members comes together to envision how they would respond to a major crisis. Gathered in a classroom, they contemplate frightening, yet plausible, scenarios: a cyber attack shuts down campus safety systems; an epic storm devastates campus buildings; a violent attacker stalks a classroom. The idea is that by grappling with imagined crises now, the College will be better prepared to deal with real problems in the future.
These periodic "tabletop exercises" are part of the College's comprehensive multi-hazard plan, which was created in 2011 to guide institutional response in emergencies.  In the event of an actual crisis, the trained members of the emergency team would be called to a command center on campus to work with local, state, and federal agencies on resolving the situation.
"It's very important for our campus community to know that the College has a comprehensive emergency plan and that there are people engaged in regular training to support that plan," said Melody Perkins, associate director of public safety, and co-chair of the college's emergency planning team.
During a typical tabletop exercise, a facilitator gradually reveals details of the scenario as the emergency team figures out the nature of the incident, assigns leaders, and develops a response. In the cyber attack scenario, for example, some things were obvious: email, internet, and phones were all down. But what else could be impacted by a network outage? Dorm locks? Smoke alarms? What about dining-service food orders? The growing list of questions made the team grateful for the diverse skill set around the table. 
Like many colleges, Middlebury follows a framework designed for higher education by the Federal Emergency Management Agency. One of the first challenges for the Middlebury team was to learn the language of the Incident Command System (ICS), the common protocol among police, fire, and other emergency responders. ICS creates a temporary organizational chart that helps groups operate efficiently during an emergency.
"We've come a long way in understanding how to organize our responses through ICS," said Perkins, a 15-year veteran of the Vermont State Police. "Everyone on our team has been through FEMA's ICS training, and with each tabletop exercise we're improving our skills."
Two groups are primarily responsible for supporting Middlebury's emergency plan: The 21-member Emergency Planning and Preparedness Team, which is comprised of staff from across campus. This is the group that manages operations in an emergency. The second group is the 10-member Emergency Core Team, comprised primarily of senior administrators, which handles policy decisions. The two groups meet quarterly for training and updates, including the periodic tabletop exercises. Several members of the combined group have also attended regional trainings offered by FEMA.
Although the College has progressed significantly in its planning, Perkins says there is still much to do. She says the next steps include a community-wide education effort to ensure that faculty, staff, and students know how to respond and where to find information in an emergency.
"To get started, each member of the campus community should take a few basic steps including updating your personal contact information on Banner and familiarizing yourself with where to find emergency information on the College website," said Perkins.
A key part of the plan is the College's emergency notification system to alert the community and keep it informed during an emergency. The system includes the "RAVE" electronic messaging system, which allows the College to instantly communicate to the campus community via text message, email, and phone; and MiddAlert.net, a web page dedicated to emergency information updates.
More information about the emergency preparedness plan is available on the Middlebury web site.
For More Information