Presidential Search Underway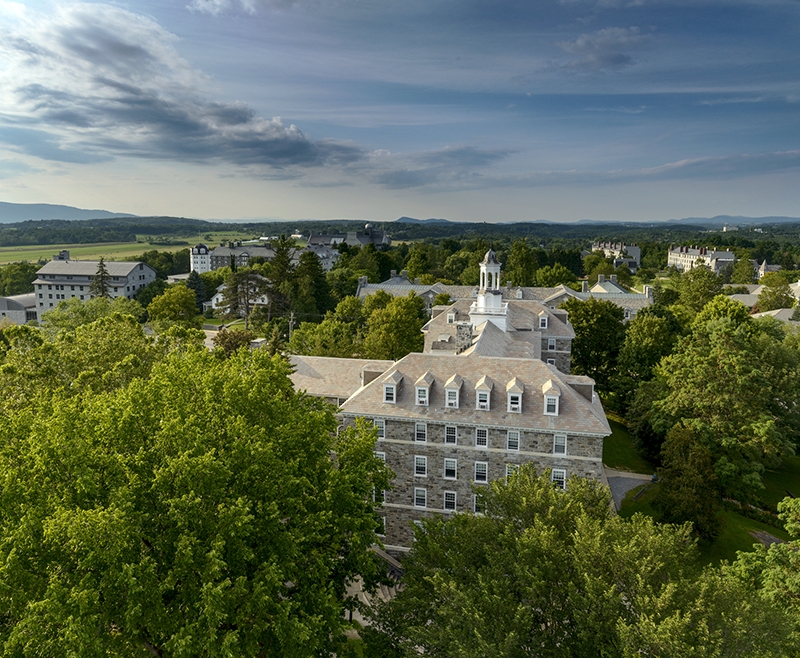 MIDDLEBURY, Vt. — The search for the next president of Middlebury has begun. Board of Trustees Vice Chair Al Dragone Jr. '78 will lead a 20-member search committee that includes nine trustees as well as faculty, staff, and students from Middlebury and the Monterey Institute of International Studies. The committee has hired the international consulting firm Spencer Stuart to assist with the search.
"Thanks to the bold leadership of Ron Liebowitz, Middlebury has never been stronger," said Dragone. "We begin our search from a foundation that is universally recognized for its excellence, innovation, and ambition."
The committee began its work in April with a series of open meetings for various Middlebury constituencies, including the undergraduate college, Monterey Institute of International Studies, Language Schools, Schools Abroad, Bread Loaf School of English, Bread Loaf Writers' Conference, and the School of the Environment.
Over the coming weeks, the search committee and Spencer Stuart will take the input they gather from the different Middlebury stakeholders and use it to develop a prospectus and position description for potential candidates.
"Your participation will help us understand what you see as the core values of our institution and the challenges and opportunities we face," said Dragone in an all-campus email. The search committee is also seeking input through its website.
The search process will continue through the summer and fall and until the Board of Trustees appoints the 17th president of Middlebury. Dragone says there will be ample opportunity along the way for input from the Middlebury community, and he has encouraged faculty, staff, students, and alumni to take part.
For more information, visit Middlebury's presidential search website.