Gifts to Middlebury Increase By 18 Percent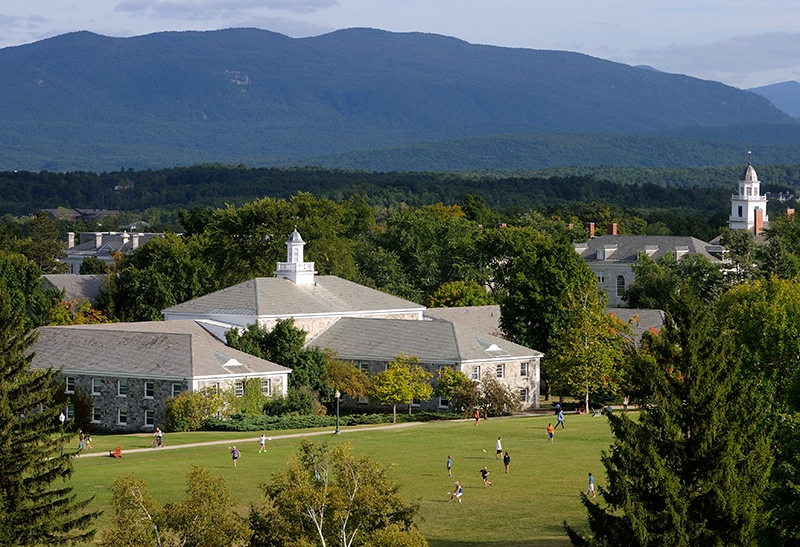 Middlebury received more than $49.9 million in total philanthropic support in the 2014 fiscal year, which ended June 30. The sum represents an increase of $7 million, or 18 percent, over last year's total of $42 million, making the year that just ended the third best fundraising year in Middlebury's history.
"Middlebury would not be in the position of strength that it enjoys today without the critical support of alumni, parents, friends, and foundations," said Middlebury President Ron Liebowitz. "We are truly grateful for their generosity."
The 2014 total includes gifts from alumni, parents, and friends of Middlebury College as well as the Middlebury Language Schools, Schools Abroad, Bread Loaf School of English, Bread Loaf Writers' Conference, and Monterey Institute of International Studies, a graduate school of Middlebury.  
Middlebury enjoyed particularly strong support among undergraduate alumni: 55 percent made contributions during the year. In recent years Middlebury's undergraduate participation rate has been among the highest in the country for all colleges and universities.
Gifts to Middlebury's Annual Fund grew by $3 million, to $18 million. "That's a significant increase," said Jim Keyes '71, vice president for College Advancement at Middlebury. "Annual giving supports every aspect of a Middlebury education, from financial aid to faculty support." The fund accounted for approximately 6 percent of Middlebury's overall 2014 operating revenues.
Several groups saw significant increases in their number of donors during the year, including parents (up 9.4 percent), Monterey Institute alumni (40.4 percent), and supporters of the Bread Loaf School of English (10.7 percent).
Keyes attributed Middlebury's fundraising success to donors' enthusiasm about current and new programs at Middlebury—both inside and outside the classroom—as well as an improving economy. "Donors are confident that Middlebury is a good investment," said Keyes.