Julia Alvarez '71 Receives National Medal of Arts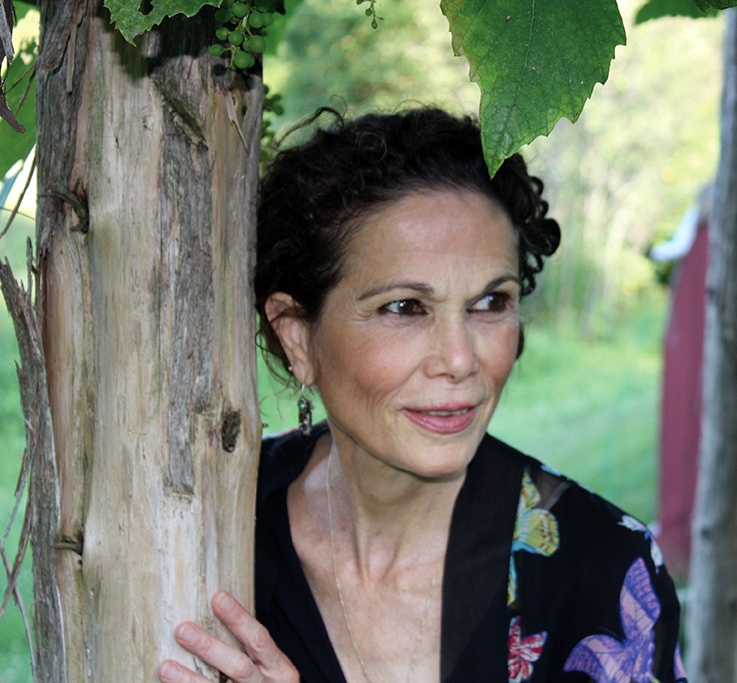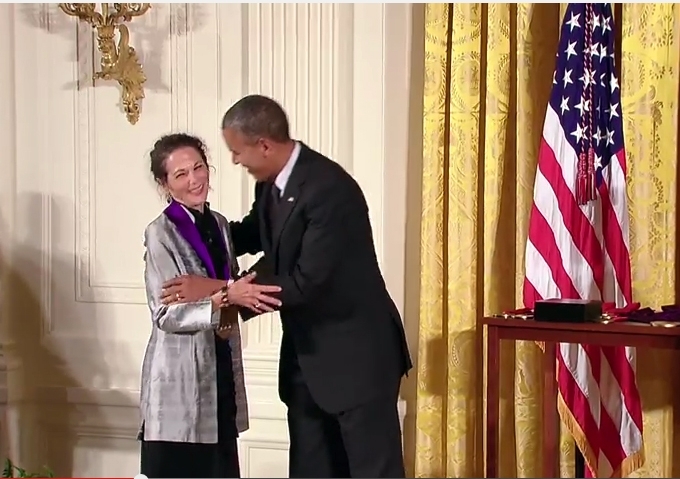 President Obama congratulates author and Middlebury alumna Julia Alvarez '71 on receiving the National Medal of Arts. Alvarez was one of 11 recipients of the award at a White House ceremony on Monday, July 28.
The following story ran prior to the White House ceremony.
MIDDLEBURY, Vt. — Novelist, poet, and essayist Julia Alvarez '71 has won a 2013 National Medal of Arts award and will join fellow recipients and the Obama family at a White House ceremony on Monday, July 28, at 3 p.m. The event will be live streamed.
"At this point in our lives, it's really wonderful to get this," said Alvarez in an interview with the Burlington Free Press. "It's not about me. It's about all the people that have been with me from the very beginning."
The National Medal of Arts is the highest award given to artists and arts patrons by the United States government. The medal is awarded by the president of the United States to individuals or groups who "…are deserving of special recognition by reason of their outstanding contributions to the excellence, growth, support, and availability of the arts in the United States."
Alvarez, who earned her bachelor's degree at Middlebury in 1971, is the author of numerous books including the acclaimed How The García Girls Lost Their Accents and In the Time of the Butterflies. Her most recent book, A Wedding in Haiti: The Story of a Friendship, is a nonfiction story that began at Alta Gracia, the farm and literacy project Alvarez and her husband set up in her family's native country, the Dominican Republic.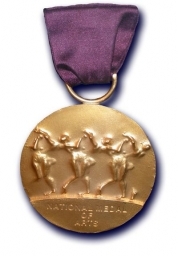 According to the National Endowment for the Arts, Alvarez was selected for the honor "for her extraordinary storytelling. In poetry and in prose, Ms. Alvarez explores themes of identity, family, and cultural divides. She illustrates the complexity of navigating two worlds and reveals the human capacity for strength in the face of oppression."
Alvarez attended the Bread Loaf School of English in 1979 and 1980. She joined the Middlebury English Department faculty in 1988 and was made full professor in 1996. In 1998, she gave up her tenured post to focus on writing, but maintains a relationship with the College as writer in residence.
Other recipients of the 2013 award include dancer and choreographer Bill T. Jones and musician Linda Ronstadt. 
For more about Alvarez and the Medal of Arts award, read "Alvarez to Receive Arts Award from Obama" in the Burlington Free Press (July 22, 2014).