Some Good News About Muslims in Europe
In an opinion piece for The Washington Post, Middlebury Professor of Political Science Erik Bleich and colleague Rahsaan Maxwell of the University of North Carolina, note that a combination of news coverage and scholarly research create the perception that European Muslims have an unusually difficult time integrating into society. Evidence from their own research suggests this is not true.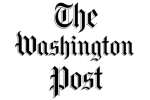 Their study of a large population in France "suggests that integration is already happening among Muslims in France and will continue to progress over the coming generations. It even calls into question whether we should worry about Muslims as a group at all, or simply focus on encouraging immigrant integration equally among all newcomers regardless of their religious backgrounds."
Read the full opinion piece, published 7/22/14 by The Washington Post.