College Installs Green Roof on Squash Center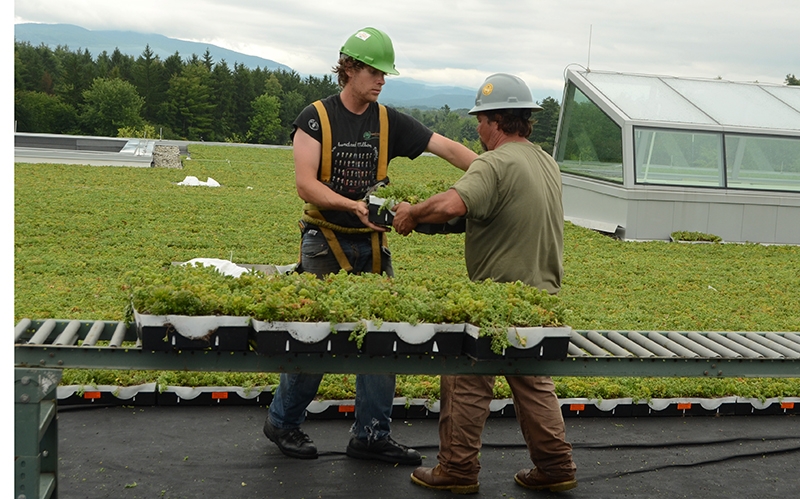 A living, planted roof system was installed this week atop Middlebury College's new Squash Center. The "green roof" is the second installed by the College—the first was planted on top of Atwater Dining Hall in 2004. The new roof consists of pallets of sedum plants, which require only a small amount of soil.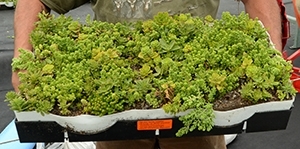 One of the pallets of sedum plants for the new roof
"Middlebury has a longstanding commitment to sustainability," said Middlebury College Project Manager Mark Gleason, who oversaw the installation of the new green roof.
"Whenever the College constructs or renovates a building, we look at how we can incorporate sustainable features into the design," Gleason added.

In a news story on the installation that aired on WPTZ-TV, Ben Lucas of Live Roof, the company that provided the plantings and installation, points out that the plants and soil on the rooftop help to retain rainfall, reducing water runoff.
The plants also naturally cool the building, allowing for a more comfortable playing space for the athletes and a reduced air conditioning cost.
Photos by Robert Keren