New England Review's New Issue Offers Poetry, Stories, and More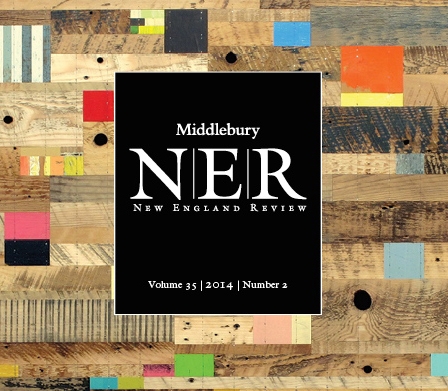 Middlebury, Vt. - In the latest issue of New England Review, new voices in fiction and poetry are accompanied by new works by veteran authors, among them Peter Cooley, Stephen Dixon, Debora Greger, Bob Hicok, and Carl Phillips. Essays range in topic from James Agee to Helen Levitt, and from hearing loss to hordes of roaches.
The new edition also includes a one-act play by Israeli writer Savyon Liebrecht and the first English translation of a novel by Serbian author Goran Petrovic. Featuring Vermont artist Duncan Johnson's work on the cover, a preview of the latest issue is available on NER's website.
Published by Middlebury College, New England Review is a nationally recognized literary journal that cultivates artistic excellence and innovation in contemporary writing and engages readers deeply in the literary arts through its quarterly publication, dynamic web presence, and quarterly public reading series. The next event in the series will feature poet and novelist Lindsay Hill reading from his new novel, Sea of Hooks, on Thursday, September 25, at Middlebury's Axinn Center.