Middlebury Alum who Cofounded Awkward Family Photos to Give Talk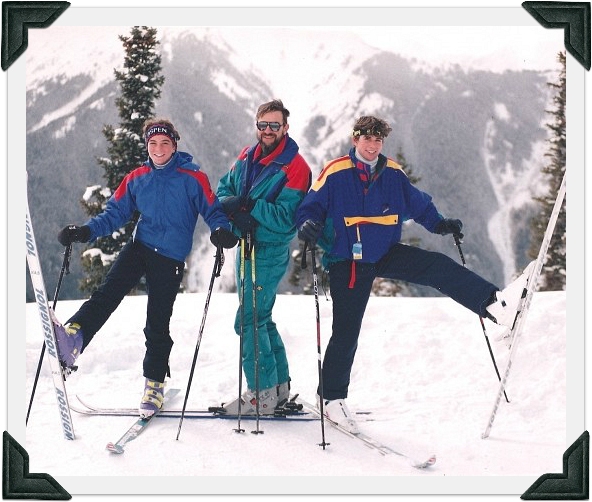 MIDDLEBURY, Vt. — If you've spent any time on Facebook in the last few years, you've almost certainly seen the ubiquitous Awkward Family Photos. The internet phenomenon, created by Middlebury alumnus Mike Bender '97 and his friend Doug Chernack in 2009, features cringeworthy family photos submitted by visitors to Bender's blog of the same name. The photos are given gently humorous captions by the Awkward Family Photos team.
A selection from AwkwardFamilyPhotos.com
Bender will return to Middlebury on Fall Family Weekend to give a talk at McCullough Student Center on Saturday, Oct. 25, at 3 p.m. in Wilson Hall. Bender will tell the story of his unlikely business venture that began as a blog with a friend, and later spawned two New York Times bestselling books, a greeting card line, a television show in development, and a national touring museum exhibition. Prior to Bender's talk, a reception will take place at 2 p.m. in the Center Gallery in McCullough, where the Awkward Family Photos touring exhibition is on display.
Awkward Family Photos bills itself as "a friendly place where everyone could come together and share their uncomfortable family moments." The company's Facebook page has more than two million "likes" and its blog receives millions of hits daily and submissions from around the world. In a 2013 interview with NPR, Bender explained more about his unique business and what makes an ideal awkward photo.
The exhibit and Bender's talk are free and open to the public.