Quoted this Week: A Global Climate Movement that Started at Middlebury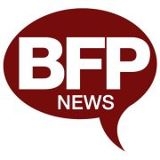 In a feature story, the Burlington Free Press looks back at the start of 350.org, the grassroots climate organization that began in a Middlebury Winter Term course and now has more than a million members in 188 countries.
Writer Sally Pollak spoke with several young Middlebury alumni who now run 350.org and interviewed Professor Jon Isham, who taught the class, "Building the New Climate Movement," that started it all. She also interviewed Middlebury Schumann Distinguished Scholar Bill McKibben, who founded 350.org with Middlebury students and has guided its success.
Isham said there was a lot to be learned from the success of Howard Dean's presidential campaign, which had taken place a year earlier. "Americans at their heart like to be connected," Isham says in the article. "The key to that campaign, as so many Vermonters discovered, was to say: 'The campaign will be what people make of it. Here are tools for you all to figure out what to do.' The Dean campaign was revolutionary in the way that it taught us how social change can happen if we get it right."
Read the full article in the Burlington Free Press, published 11/6/14.