Michael Geisler Wins Teachers of German Award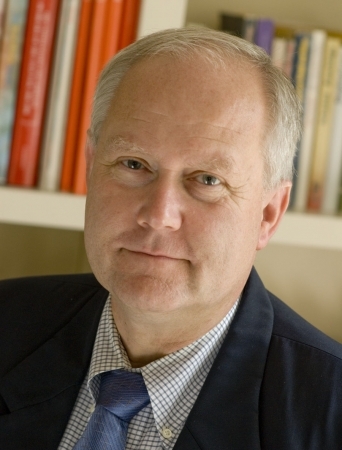 MIDDLEBURY, Vt. – Michael Geisler, vice president for Language Schools and Schools Abroad, and chief risk officer, has received the Friend of German Award from the American Association of Teachers of German (AATG). The 2014 awards honored 16 German teachers at a special presentation in conjunction with AATG's annual convention held on November 22 in San Antonio, Texas. Geisler was one of two teachers to receive the Friend of German award, which recognizes exemplary leadership in the advocacy of German and German language education. 
"The teachers honored with these awards represent the best in our profession," said Deborah McGee Mifflin, chair of the awards committee. "It is inspiring to see how much these remarkable German teachers have accomplished–and how their students have benefitted from their expertise."
Keith Cothrun, executive director of AATG, said that Geisler was selected by the jury for a number of reasons, including his leadership in strengthening cultural connections between Germany and the U.S.; his cultivation of connections to local high schools to enable high school students to visit Middlebury College and experience the German program; and his role in creating the German House on campus, which became a role model for other language houses on campus.
Cothrun also noted Geisler's "major role he played in the development of the Modern Language Association Ad Hoc Committee on Foreign Languages' recommendations for a new conception of the status of foreign languages." 
Middlebury President Ron Liebowitz praised Geisler's dual role as both a true intellectual scholar and a detail-oriented administrator. 
"I can think of few, if any, individuals in the academy who have had a greater impact on language learners, German and others, than Michael Geisler," Liebowitz wrote in a letter of recommendation for the award.
"What has stood out most about Michael's tenure as both faculty member and senior administrator over the past 20+ years at Middlebury, is his tireless advocacy for, and insistence on, both linguistic and cultural competency in the teaching and learning of German, as chair, and now across all ten languages that Middlebury teaches since he assumed his role as vice president," Liebowtiz wrote.
Read more about the American Association of Teachers of German.
For More Information