Middlebury Mourns the Loss of Professor Robert Prasch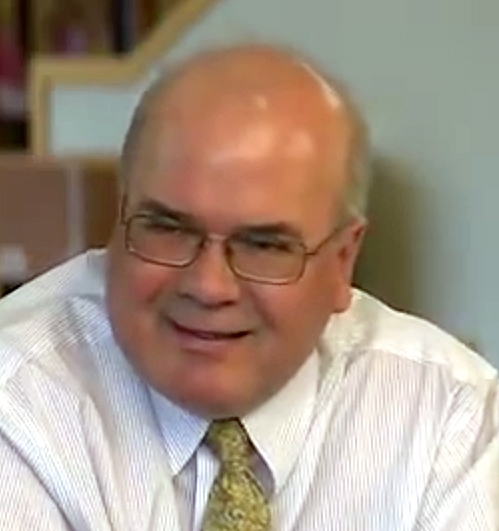 Middlebury mourns the death of Professor of Economics Robert Prasch. President Ron Liebowitz sent the following message in an email to the campus community on January 28, 2015.
To the Middlebury community:
The College community suffered a devastating loss yesterday with the news that Robert E. Prasch III, professor of economics at Middlebury College, passed away at his home. He was 56 years of age.
Bob's outgoing personality was legendary, and he was greatly admired by his students, his faculty colleagues, and by anyone else who knew his acumen for economics, politics, history, and other subjects.
He is survived by his wife, Falguni A. Sheth, an associate professor of philosophy and political theory at Hampshire College; his parents, Robert & Carolyn Prasch, of Grand Isle, VT; and his sister, Sandra Garber, her husband John, and nieces, Alison and Sophie Garber.
When Peter H. Matthews, the Charles A. Dana Professor of Economics and department chair, learned the sad news Tuesday morning, he said: "Students loved him, his memorable stories, his incredible command of American economic history, his engaging classroom atmosphere, and his famous office hours at Wilson Café in the library, where he would interact with as many students who wanted to speak with him, for as long as they needed to do so. And in turn he loved them.
At Middlebury, Bob taught courses in American Economic History, History of Economic Thought, Monetary Theory and Policy, and Macroeconomic Theory. He arrived in 2000 as a visiting assistant professor, was promoted to associate professor with tenure in 2003, and promoted to full professor in 2009. Before joining the faculty at Middlebury he had previous teaching experience at San Francisco State University, University at Maine at Orono (where he earned tenure), and Vassar College.
In recent years, Bob served on Faculty Council, the ad hoc Committee on Faculty Compensation, the ad hoc Committee on Grade Inflation, and the Independent Scholar Committee, where he stayed in close contact with faculty from other departments and with Middlebury students and staff.
He was a co-organizer of the second and third conferences hosted by the Rohatyn Center for Global Affairs, and was working with faculty colleagues across the curriculum on a volume about international youth unemployment.
Bob also was the faculty affiliate for the Alpine skiing team for the past 10 years, and he served two terms on the Athletic Policy Committee, including a term as chair. Erin Quinn '86, director of athletics, said, "Bob volunteered numerous hours on behalf of our student-athletes and coaches. He was selfless, enthusiastic, and committed. He was a valued and trusted colleague, willing to offer advice about any academic issue and was a strong advocate for our students."
Before attending college, Bob served three years in the U.S. Army on active duty, where he was recognized for being the best shot in his class. He graduated Phi Beta Kappa from the University of Colorado at Boulder with a bachelor's degree in economics and history; from the University of Denver with a master's degree in economics; and from University of California at Berkeley with a Ph.D. in economics.
He wrote the book "How Markets Work: Supply, Demand and the 'Real World'" (Edward Elgar Publishing: 2008). He co-edited a volume about the American economist Thorstein Veblen in 2007, and an earlier volume titled "Race, Liberalism, and Economics" with his wife, Falguni Sheth, and his faculty colleague, Professor David Colander, in 2004.
At the time of his passing Bob was completing two book manuscripts. The working titles are "A Wage of Her Own: The Rise and Fall of Progressive Era Minimum Wage Legislation for Women: 1913-1923" and "The Political Economy of Empire."
During his career he also published over 80 book chapters, reviews, and articles in scholarly journals such as "Journal of Economic Issues." He published critiques of contemporary economic policy on Huffington Post and other websites. After the recession of 2008 Bob was sought after to give incisive lectures like "Why the Financial Markets May Not Be Self-Stabilizing."
The tragic loss of Bob Prasch will leave a gulf in the Economics Department. Peter Matthews said. "We've lost a giant: a giant friend, a giant intellect, a giant colleague, a giant teacher… and all of us will miss him very much every day."
Donations in Bob's memory may be made to Veterans for Peace or the American Civil Liberties Union, both of which have set up In Memory Of accounts. Please note that your donation is in memory of Robert E. Prasch III (fill-in blanks provided on the web pages) to help the organizations appropriately document the In Memory Of accounts they have already established for Bob.
Additionally, the Economics Department has set up a digital memories book for students, faculty, staff, and alumni to post memories about Bob.
Details about funeral arrangements will be announced as soon as they become available.
For More Information