Bread Loaf School of English Begins Summer Sessions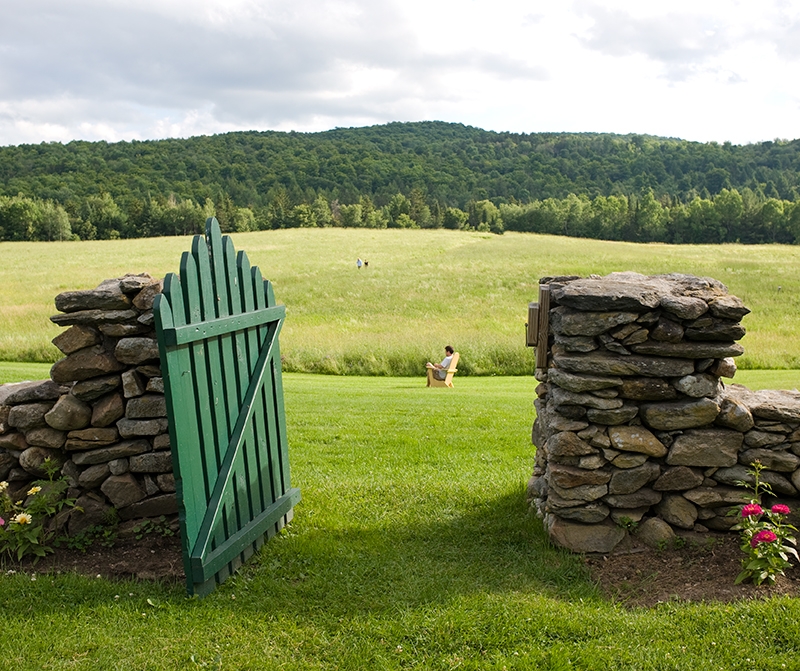 MIDDLEBURY, Vt. — June marks the start of the 96th summer session of Middlebury College's Bread Loaf School of English, a six-week residential summer graduate program under the directorship of Emily Bartels. Classes begin on June 15 at Bread Loaf's Santa Fe, New Mexico, campus and on June 24 at the main campus in Ripton in the Green Mountains of Vermont. On the campus of Lincoln College at the University of Oxford in England, classes start on July 1.
Started in 1920, the Bread Loaf School of English offers an innovative, state-of-the-art graduate curriculum in the fields of literature, pedagogy and literacy, creative writing, and theater arts. The program is tailored to K-12 English and language arts teachers, who make up roughly 75 percent of the student body; its faculty come from leading colleges and universities in the United States and the United Kingdom. The school aims to provide in six weeks a full-time, intensive educational experience, enriched by the local culture at each campus.
Starting this June, roughly 410 students from 40 states, the District of Columbia, and 13 countries will pursue continuing education, a Master of Arts, or a Master of Letters degree in English. They will study with a faculty of 43, in courses whose topics range from Old English literature to Calvino; Indigenous American literature to fiction of the British empire; creative nonfiction to Shakespeare across media; and cultures of violence to British theater.
Studies will extend imaginatively beyond texts and classrooms. At Oxford, students will enjoy a private viewing at the Ashmolean Museum, attend a series of research methods seminars, and host a graduate research conference. In Vermont, not only will equity actors of the Bread Loaf Acting Ensemble come to classes to perform and prompt embodied interpretations of texts, they will also work with students on productions of James Baldwin's Blues for Mister Charlie and Christopher Sergel's adaptation of Harper Lee's To Kill a Mockingbird, both directed by Brian McEleney. In New Mexico, the community will celebrate the 25th anniversary of the opening of that campus with a number of special events, including presentations of student work, with former Bread Loaf School of English Director Jim Maddox on site for the celebration.
Throughout the summer, Bread Loaf students will also enjoy a diverse co-curricular program of readings, lectures, panels, workshops, and other events. Across the campuses, guest speakers will include artistic director of the Public Theater Oskar Eustis, literary critics Robert Douglas-Fairhurst and Claudia Johnson; and writers Martín Espada, Lyonel Trouillot, Jean Hanff Korelitz, and Jamie McKendrick.
More information is available at www.middlebury.edu/blse, 802-443-5418, or blse@breadnet.middlebury.edu.