College Mourns Loss of Dave Sears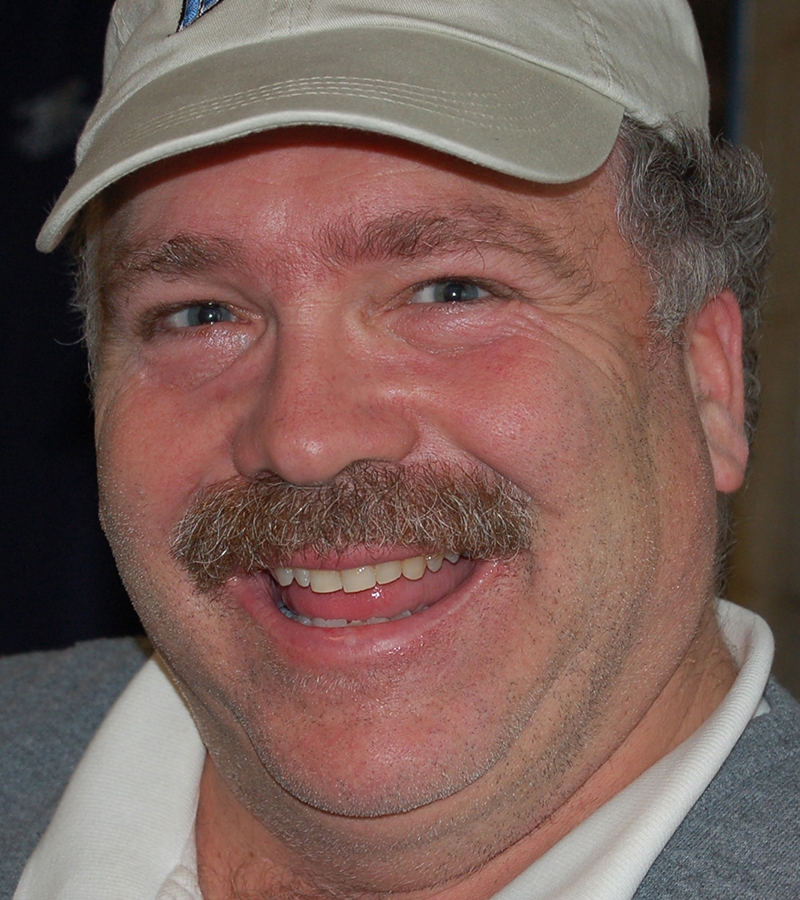 Middlebury is mourning the loss of Dave Sears, long-time friend of Panther athletics and public address announcer, who died July 11. Known for his iconic voice and outgoing personality, he was a popular member of the College and greater Middlebury community.
Director of Athletics Erin Quin sent the following in an email to the campus community on Monday, July 13.

Dear Students, Faculty, and Staff,
I am deeply sorry to inform you of the death on July 11 of Dave Sears, the voice of men's hockey for the last 24 years. He was 56 years old. Panther hockey fans appreciated the professionalism and passion that Dave brought to his role as the public address announcer. They also valued his consistency—even after calling hundreds of games, his enthusiasm and skill as the PA announcer never wavered. Dave was an integral member of the team's rink crew who truly enjoyed getting to know the students on the team.
Dave also served as an announcer at field hockey and women's lacrosse games. Regardless of the sport, players and their fans will miss his sense of fun and the warm welcome he offered to the crowd at the start of every game. Yet, his presence at a game extended well beyond the act of announcing. As Middlebury Field Hockey Coach Katharine Delorenzo noted, "Dave was truly one of our biggest fans. His energy was infectious. Every athlete looked forward to the moment he would announce her name. His voice was one of the iconic experiences for our student-athletes, and we will always cherish our memories with 'The Voice' (as Dave was affectionately known) as part of the Middlebury field hockey family."
According to former Middlebury Women's Lacrosse Coach Missy Foote, "No college sports announcer ever brought such meaning and playfulness to the role of PA as Dave Sears. He especially loved to announce the names and hometowns of Vermonters. Dave showed up, rain or shine, hot or cold, snow or wind with a voice that united spectators and athletes alike in the joy of the game."
Many also knew Dave as a radio personality covering such events as Middlebury Union High School football and basketball games, where his trademark voice and personality also became a key part of the local sports scene. Dave's death is a real loss for the community as well as for Middlebury athletics.
Dave is survived by his wife Sue and his daughters Megan and Alex. The College extends its sympathy to his family and friends.
A memorial service will be held on July 16, at 11 a.m. at St. Mary's Catholic Church in Middlebury. Calling hours will take place on July 15 from 6-8 p.m. at Miller and Ketcham Funeral Home in Brandon. Gifts in lieu of flowers may be made to the Cornwall Volunteer Fire Department, 1952 Route 30, Cornwall, VT 05753, or to Friends of Middlebury Football, attention: Sean Farrell, 73 Charles Ave., Middlebury, VT 05753.
Sincerely,
Erin Quinn '86
Director of Athletics