New York Times Praises PTP/NYC's Scenes from an Execution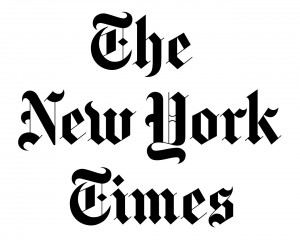 NEW YORK, N.Y. — The New York Times drama critic gave a glowing review to PTP/NYC's production of Howard Barker's Scenes from an Execution now Off-Broadway.
In his review, critic Ben Brantley enthusiastically praises lead actress Jan Maxwell, for giving the "performance of her career" with the 29-year-old theatre company that is affiliated with Middlebury College.
According to Brantley, Maxwell easily "blends cool, sure-handed craftwork and volcanic fire" as the brilliant but egotistical Galactia, a 16th century Venetian artist. He also bemoans the fact that Maxwell, a five-time Tony nominee, has said this will be her last play before retiring from the theatre.
Brantley's praise extends to the play as a whole, saying "that Richard Romagnoli's production — designed with evocative, era-straddling minimalism by Hallie Zieselman (set), Mark Evancho (lighting), Jule Emerson and Mira Veikley (costumes) and Cormac Bluestone (the crucial sound design) — expertly balances these perspectives." Romagnoli and Cheryl Faraone, Middlebury professors of theatre, are the co-artistic directors of PTP/NYC with Jim Petosa. Zieselman, Evancho, Veikley, Emerson, and Bluestone are members of the Middlebury Theatre Department as well.
The glowing New York Times review also includes the supporting cast. Calling their performances "immaculate," Brantley cites, among others, "Alex Draper as a connoisseur statesman who both knows and is terrified by the real thing in art; [and] Bill Army as a splendidly vain admiral posing for his portrait." Draper and Army are both alumni and faculty members in the Middlebury Theatre Department.
This summer, 14 Middlebury students have joined the PTP/NYC company, 10 in acting, three as supporting crew, and one in costume design. Prior to taking residence at The Atlantic Stage 2, the company spent three weeks in preparation at Middlebury, including daily 5-hour rehearsals for each show.
Scenes from an Execution runs until August 9 in a limited 5-week Off-Broadway engagement at The Atlantic Stage 2, located at 330 West 16th Street between 8th & 9th Avenues. PTP/NYC will also perform Judith: A Parting from the Body, along with a revival of Caryl Churchill's Vinegar Tom.