New Faces Join Athletic Department Staff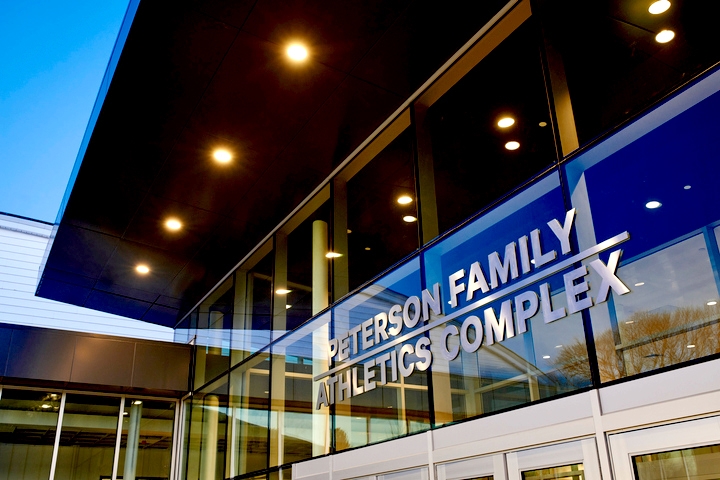 MIDDLEBURY, Vt. – With three new head coaches, a new offensive coordinator in football, a new assistant women's lacrosse coach, and staff changes in sports medicine, students returning to campus this fall will see many new faces in the Department of Athletics.
In May, shortly after the conclusion of the spring semester, Middlebury College held a press conference to announce the selection of Neil Sinclair '93 as the men's ice hockey coach. He replaces Bill Beaney, who retired as hockey coach after 28 seasons behind the Panthers' bench.
Sinclair, the Skidmore College men's coach for the past 10 years, was Beaney's assistant coach for three seasons. He also served as Middlebury's interim head coach in 2002-2003 when he led the team to a 22-5-2 mark including an appearance in the NCAA semifinals.
Also last spring the College announced that Kate (Perine) Livesay '03 would replace Missy Foote at the conclusion of the 2015 season as the head coach of the women's lacrosse program. Foote coached the team for 35 years.
Livesay had served as the Trinity College head coach where she led the Bantams to an impressive 127-26 record in eight seasons and made several trips to the NCAA tournament including a national championship in 2012. She was Missy Foote's assistant coach for the 2015 season.
Middlebury filled a third head coaching position in May with the naming of Mark Lewis as the director of the men's and women's squash program. Lewis has been the head coach at the Potomac School in McLean, Va., for the past six seasons.
Lewis graduated from Trinity College where he captained the squash team. He replaces John Illig, who died in 2014 in a tragic accident after seven seasons at the helm of men's and women's squash.
Click on the links for more info and a photo.
Also last May the College announced the hiring of Dave Caputi '81 as the football program's offensive coordinator. He replaces Joe Early who moved to Connecticut and accepted a football coaching position at Brunswick School.
Caputi stepped down last fall as the head coach at Bowdoin College after 15 years at the helm. Prior to his tenure at Bowdoin he was an assistant football coach at Williams for 13 years. As an undergraduate at Middlebury, Caputi was the starting quarterback for the 1980 team that finished with a 6-1-1 record.
Middlebury filled another full-time assistant coaching position with the appointment of Alice Lee as the assistant women's lacrosse coach. Lee moves into the post formerly held by Kate Livesay, who was promoted to head coach.
Lee was an assistant coach at Buffalo State College for two years and then at Amherst College for four years before accepting the position this summer at Middlebury. Lee, a goalkeeper, played her lacrosse at Division I Central Connecticut State University where she captained the squad in her junior and senior years, and was a three-time All-Northeast Conference selection.
The 2015-2016 year will also usher in personnel changes in the sports medicine department. Kelly Cray, a 24-year veteran of the athletic training staff, has been named acting director of sports medicine following the retirement of Dave Matthews. Cray, a licensed athletic trainer, was the associate director of sports medicine at Middlebury prior to his new appointment.
Cray will be joined by two new assistant athletic trainers, Bethany Bernard and Matt Cutts. Bernard comes to Middlebury from Gwynedd Mercy University in Pennsylvania where she was an assistant athletic trainer. A graduate of Lynchburg College, she has a master's degree from California University of Pennsylvania. Cutts joins the training room staff from Pinnacle High School in Phoenix, Ariz., where he was the head athletic trainer. He graduated from Keene State College and has a master's degree from Indiana State University.
Director of Athletics Erin Quinn said it was a challenge to replace such outstanding individuals who served the department with distinction, and unusual to fill eight full-time positions over such a short span of time.
"Fortunately, with the rich history of athletics at Middlebury, and the attractiveness of our institution and community, we were able to attract deep applicant pools and interview outstanding candidates for these positions," said Quinn. "The recently hired staff and coaches have already made strong contributions and will continue to help maintain the excellence we have come to expect of Middlebury athletics."