Symposium to Examine Access, Beliefs, Politics Surrounding the Body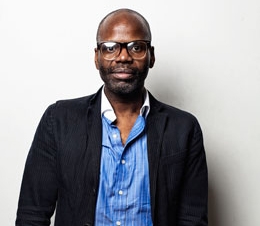 MIDDLEBURY, Vt. – Race, gender, disability, and access. All these elements can come together in the image of a body, but how? Titled "The 'good' Body," the 2015 Middlebury College Clifford Symposium will contribute to our understanding of what the body is by asking what counts as a "good" body, who has one (or doesn't), and who decides. Taking place Thursday, September 24-Saturday, September 26, the symposium will feature performers and expert speakers from outside Middlebury as well as faculty and students from the College.
"Our bodies help define who we are, and how we interact with each other," said Christal Brown, assistant professor of dance at Middlebury and one of the symposium organizers. "The symposium will look at the way cultural values impact the ways we use our bodies, and stimulate people to rethink their preconceptions of what is meant by a 'good' body." According to Brown, recent events of racially charged violence helped inspire the symposium, which also honors this year's 25th anniversary of the Americans with Disabilities Act (ADA).
The symposium will offer a wide array of activities, including a gallery talk, film screenings, lectures, movement and writing workshops, and performances. Most notable will be a performance by disabled artist and keynote speaker Barak adé Soleil.
One of the first events of the symposium on September 24 will be Soleil's keynote lecture, "The 'good' Body: An Unfinished Legacy." A choreographer, director, and performer, Soleil has been working in the live arts scene nationally and internationally for the past two decades. He is the founder of D UNDERBELLY, an interdisciplinary network of artists of color. Soleil is also the recipient of the Katherine Dunham/"Viv" AUDELCO Choreography Award for excellence in New York Black Theater.
On September 25, the symposium will feature talks by several speakers, including writer and poet Eli Clare, author of a book of essays, Exile and Pride: Disability, Queerness, and Liberation. Choreographer and performance artist Esther Baker-Tarpaga, assistant professor at the University of the Arts in Philadelphia, will offer a performance, screening, and lecture titled "#BodyAsPlaceForAction."
Presentations by students and talks by faculty from the College will take place on the third and final day, September 26. The symposium will culminate with a keynote performance by Soleil.
For a full schedule of symposium events and speaker biographies, visit the Clifford Symposium website. All events are free and open to the public. Events will take place at the Mahaney Center for the Arts, McCullough Student Center, and Twilight Hall. Please see the schedule for specific times and locations. For more information, contact Christal Brown at christal@middlebury.edu or 802.443.5677.
The Clifford Symposium
The annual Clifford Symposium is named after College Professor of History Emeritus Nicholas R. Clifford, who taught history at Middlebury College from 1966 to 1993 and who in his many years as a member of the faculty and administration cultivated critical inquiry.