Michael Geisler Named President at Manhattanville College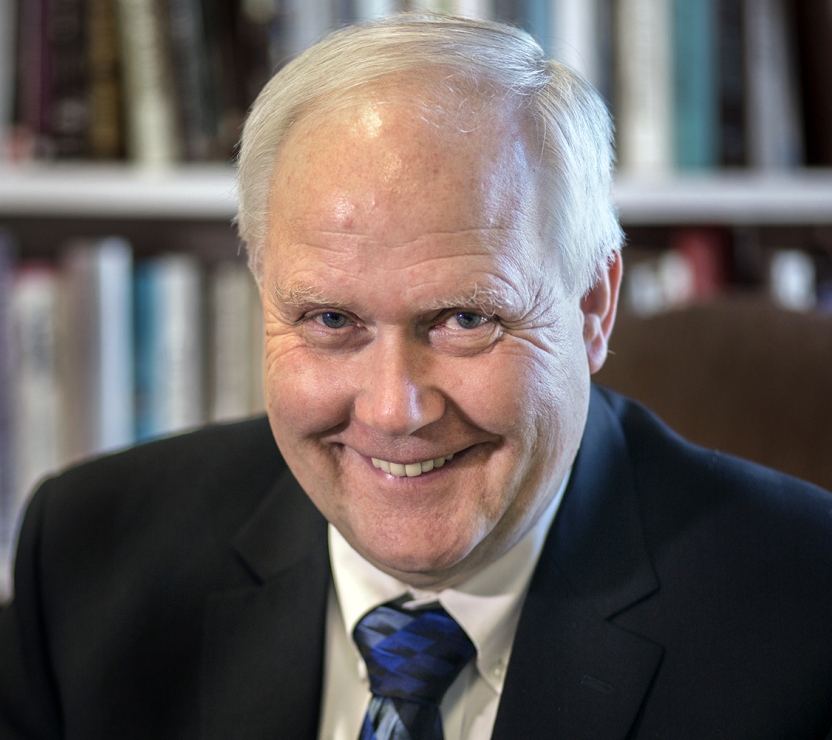 MIDDLEBURY, Vt. – Michael E. Geisler, Middlebury's vice president for risk and compliance, and former vice president for Language Schools, Schools Abroad, and graduate programs, has been named president of Manhattanville College in Purchase, New York.
Manhattanville College board vice-chair Marcia DeWitt announced the selection in an email to the Manhattanville community this morning.
A nationally recognized scholar in German, Geisler joined the Middlebury faculty in 1992 as associate professor of German. He was promoted to full professor in 1995 and became dean of the Middlebury Language Schools and Middlebury C.V. Starr Schools Abroad in 2005. Two years later, Geisler was promoted to vice president when he took on supervision of the Bread Loaf School of English and Bread Loaf Writers' Conferences.
"Michael Geisler is clearly a person of vision who embodies the qualities and talents we seek in our next president," said DeWitt, who chaired the presidential search committee. "The search committee is strongly united in believing that we've found an inspirational, thoughtful, and collaborative leader."
Geisler presided over a time of unprecedented growth in the Language Schools, Schools Abroad, and graduate programs. Under his direction, Middlebury opened 22 new sites in 11 different countries, added two new language schools in Hebrew and Korean, and added graduate programs in Arabic and Chinese in the U.S. Geisler also saw the launch of two new writers' conferences: the Bread Loaf Orion Environmental Writers' Conference and the Bread Loaf Translators' Conference. In August of 2015, Geisler took on the role of vice president for risk and compliance.
"We are thrilled for Michael as he embarks on this new journey," said Middlebury President Laurie Patton. "Manhattanville College is fortunate to have found both a brilliant educator and a seasoned administrator to lead their institution. In his work as a professor of German, leader of the Language Schools, Schools Abroad, and graduate programs, as well as his recent work as chief risk officer on our senior leadership team, Michael's impact at Middlebury has been significant. We will miss him as a colleague and friend!"
"It is an honor to be chosen as president of Manhattanville College, an institution with a deep and proven commitment to building community through education, wisdom, and social and political engagement," said Geisler. "My nearly 24 years as a faculty member and administrator at Middlebury have given me a deep appreciation of the critical role played by liberal arts colleges in building a civic society through collaborative dialogue. That is the gift I will take away with me as I leave Middlebury. I am deeply grateful for everything that Middlebury has taught me and will share what I learned here with my new students and colleagues at Manhattanville."
Geisler was born in Mannheim, Germany, and moved to the United States in 1976, where he received his PhD in German at the University of Pittsburgh in 1981. He is a well-known national thought leader in language education. In 2012 Geisler wrote a pointed rebuttal to a New York Times column on American language education by former Harvard president and U.S. Treasury secretary Lawrence Summers. "What we can ill afford is another era of 'know-nothing' linguistic isolationism," wrote Geisler for Inside Higher Ed. "The costs for that, in terms of America's international relations, prestige, and ability to access information would be very high indeed, particularly as new poles of economic growth emerge around the world and the relative power of the United States declines."
A consummate teacher, Geisler received the 2014 Friend of German Award from the American Association of Teachers of German. The award recognizes exemplary leadership in the advocacy of German and German language education. "I can think of few, if any, individuals in the academy who have had a greater impact on language learners, German and others, than Michael Geisler," said then President Ron Liebowitz in recommending Geisler for the award.
Geisler will officially start his appointment at Manhattanville on July 1, 2016.