Linda and Ira Schiffer Are United Way Co-Chairs
MIDDLEBURY, Vt. — Associate Chaplain Ira Schiffer and Cook Commons Coordinator Linda Schiffer are the co-chairs of the 2016 fund-raising drive for the United Way of Addison County (UWAC).
The Middlebury duo, together with United Way officials, are spending the next year in an effort to raise at least $650,000 to support the local United Way chapter's more than two dozen nonprofit organizations that provide vital services to residents of the county.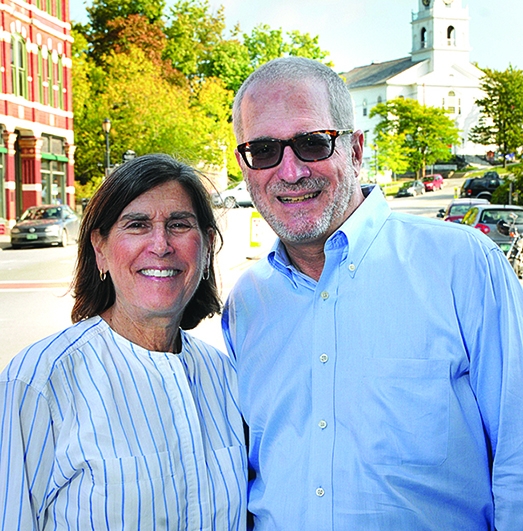 Co-chairs Linda and Ira Schiffer are striving to raise $650,000.
The Schiffers trace their involvement with the local United Way back to 2001, they same year they arrived at Middlebury. They are firm believers in the United Way's mission and the advantages of having an umbrella organization that addresses multiple needs, from housing to child care to counseling for drug dependency.
As co-chairs of the annual campaign, the Schiffers said: "We truly believe that it takes a village, not just to raise our children, but to offer help and assistance to those in need of support so they can make a better life for themselves and their children, and reach their fullest potential.
"Few people can be aware of all of the organizations doing the hard work to support individuals and families in our community. That's why we say the United Way is the best way to support all of those valuable efforts."
Among the UWAC's partner organizations that benefit directly from the annual fund-raising campaign are the Addison County Parent/Child Center, Middlebury Charter House Coalition, WomenSafe, Hospice Volunteer Services, Counseling Service of Addison County, Elderly Services, Inc., and more than 20 other nonprofit, social-service agencies.
Middlebury College has long been connected to the United Way of Addison County, dating back to the agency's founding in 1968. At this year's UWAC Days of Caring on September 22 and 24, 80 students and 30 faculty and staff members volunteered at sites across the county to devote themselves to a day of service. Numerous individual volunteers in addition to groups from the Center for Careers and Internships, Facilities Services, Center for Community Engagement, Volunteer Services Organization, Community Friends, and members of the lacrosse, ice hockey, and field hockey teams participated in work projects at the Willowell Foundations Farm, Homeward Bound, EastView, and many other sites.